Turn Off Pop-Up Blocker – Internet Explore
Internet Explorer 11 (Version 11.1928.15063.0)
To turn off or update your pop-up blocker settings you can either click Tools, mouse over Pop-up Blocker and select Pop-up Blocker settings OR click the gear icon, click Internet Options and then click the Privacy and click Settings.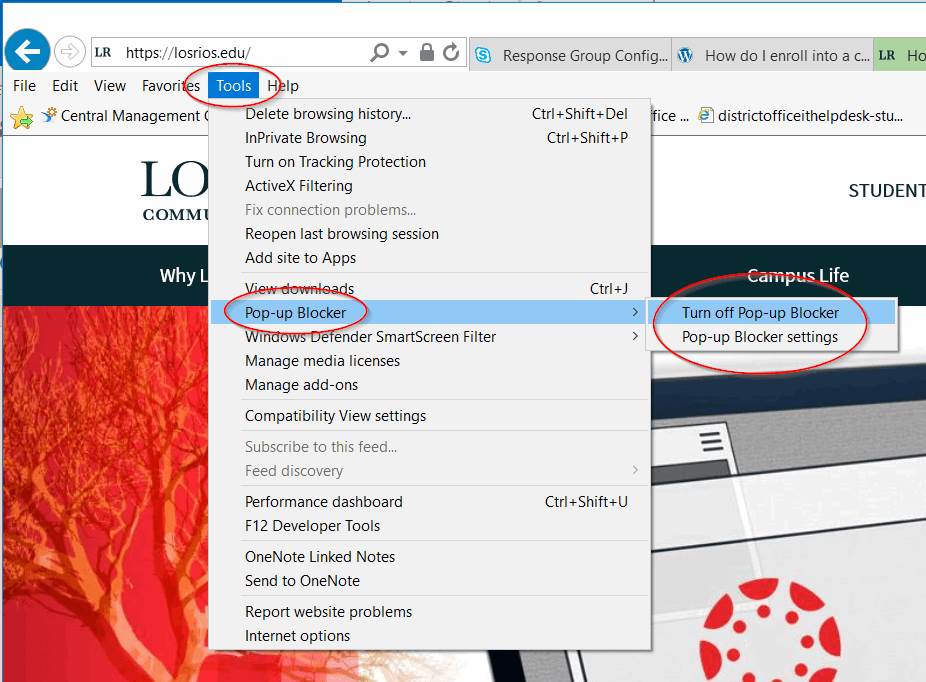 OR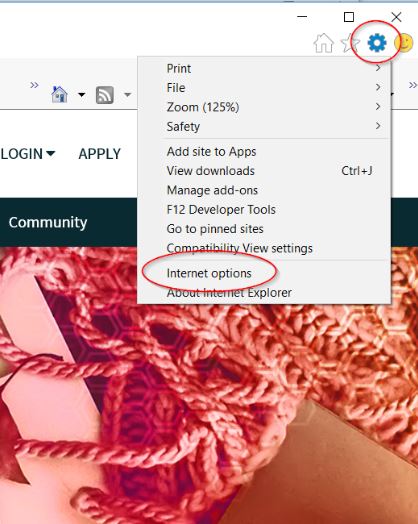 You can turn off the pop-up blocker or set it to allow our sites.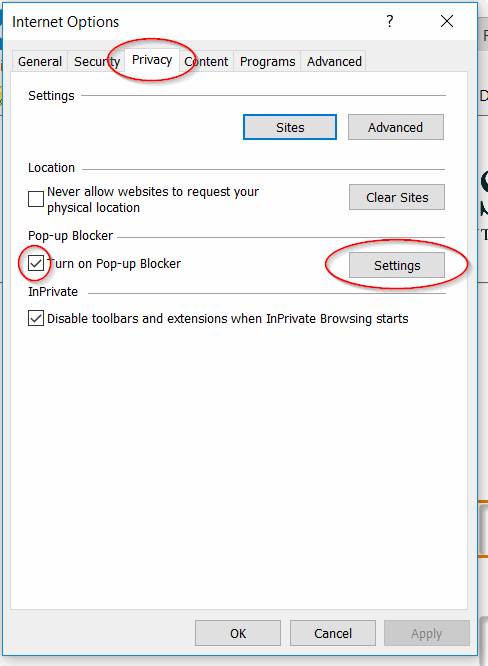 Add in www.losrios.edu and click Close.