How do I use the permission number to enroll in a class, enroll from the Waitlist?
If you are waitlisted for the class you must first drop the class. Log into eServices.  Click on the Manage Classes tile, click Drop Classes, select the college/term, click the select box next to the class you wish to drop, and click Drop Classes.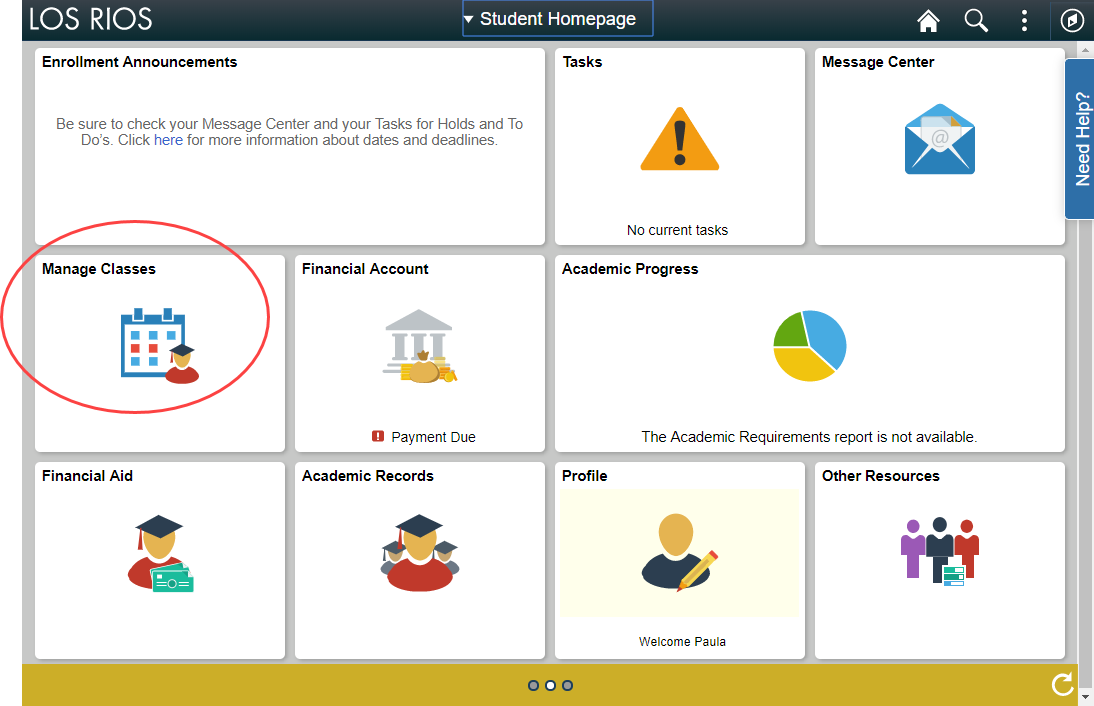 If the class is in your shopping cart select it and delete it.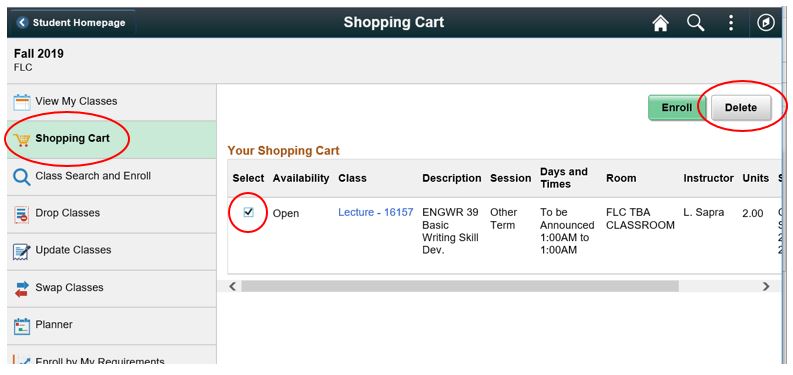 Go to the Class Search and Enroll tab and enter the 5-digit class number into the search box.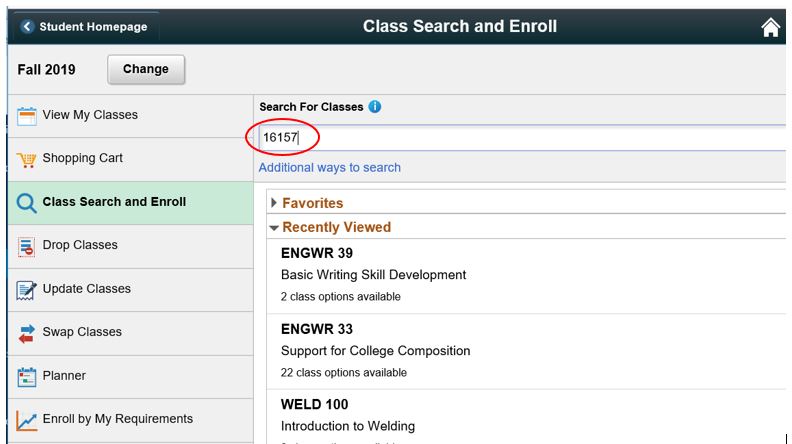 Select the class list.

Select the specific class for enrollment.

Accept the Academic Career.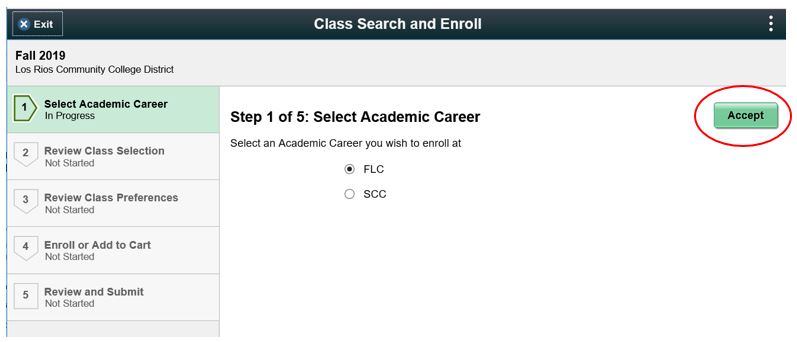 Click Next.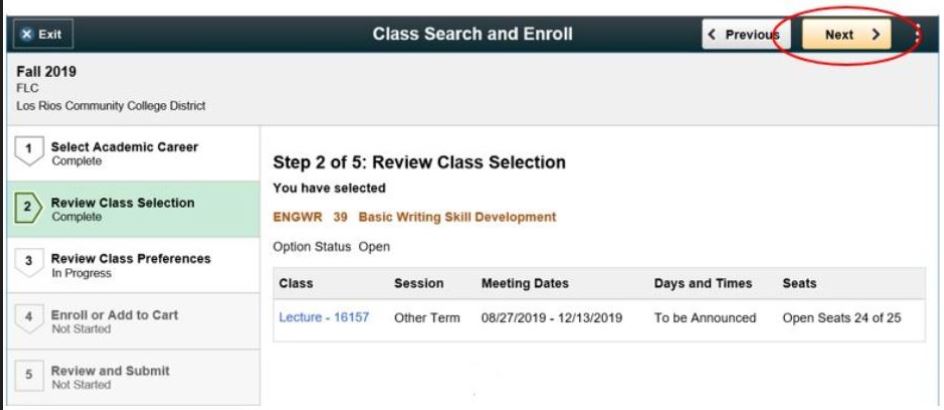 Type in the 6-digit permission number and click Accept.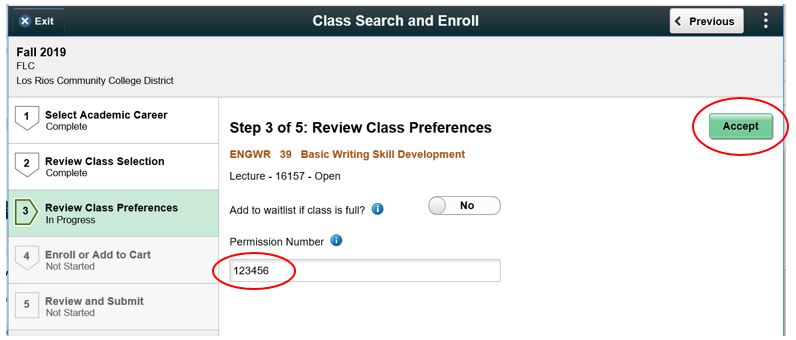 Click Next to enroll.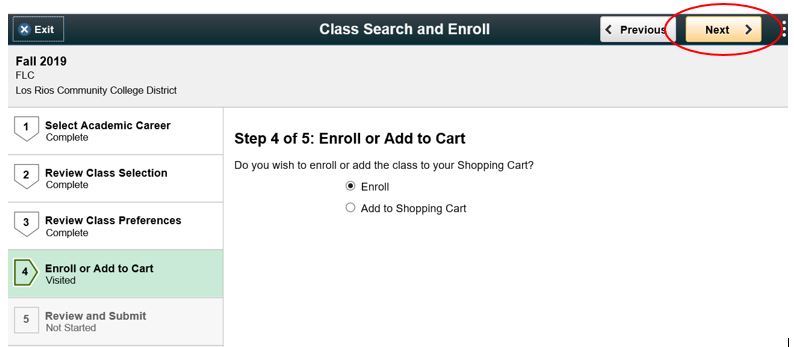 Click Submit and then Yes to complete enrollment.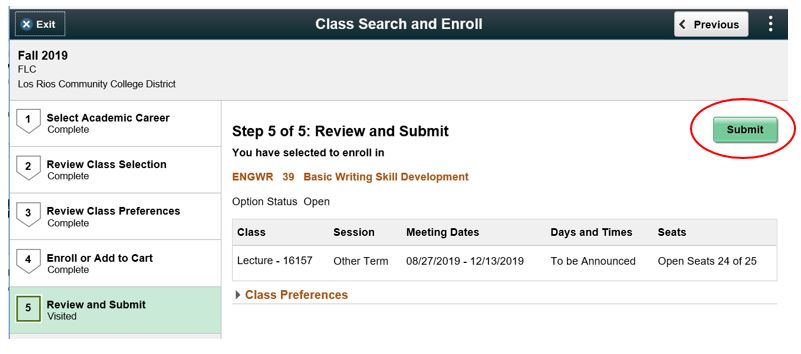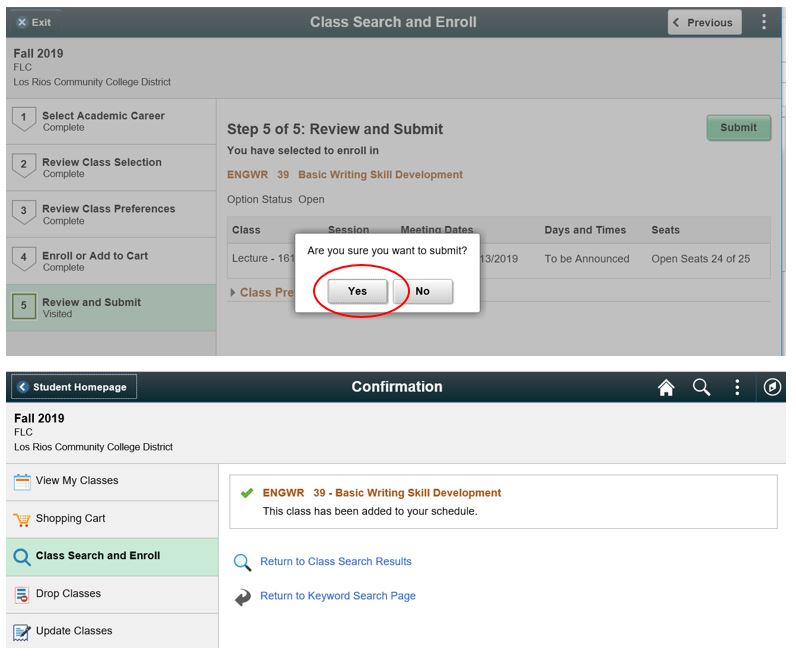 If you receive an error go to Why isn't my permission number working?
NOTE:  Fees are due upon enrollment.  We do give a grace period of 14 days OR the first day of school (not class), whichever comes first.  Once the semester begins, fees are due immediately.
If you are unable to find a resolution to your issue or have further questions please submit an EServices Support Request.