EServices isn't allowing me to enroll. I can search for the class but cannot select it.
If eServices is allowing you to search for a class but not select it, there could be two causes.
Are you active at that college?  To add another college click on the Manage Classes tile, and then click Add Another College and follow the prompts.
If you are active at that college, you may have your browser screen reader on.
1. In eServices, click on the Actions List icon and click My Preferences.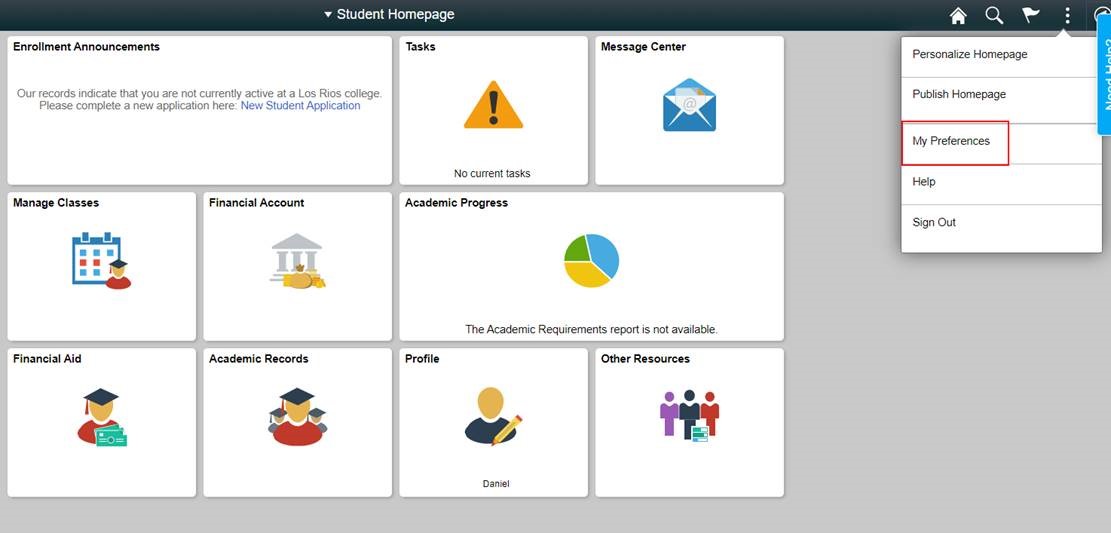 2. Select "Screen reader mode off" and click Save.

3. Click Actions List icon again and click "Sign Out".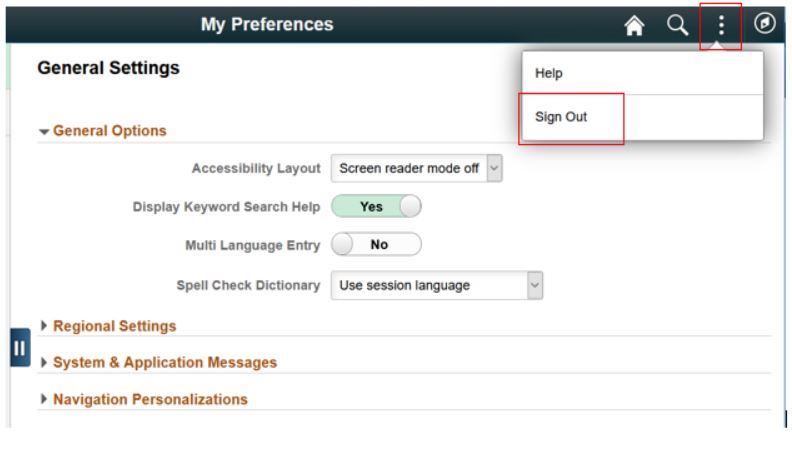 4. Restart your browser, from your browser home page you need to clear cache.
5. Clear your cookies/cache:
Chrome: Chrome Clear Cache
For time range, select All Time.
Select Cookies and other site data + Cached images and files
Click Clear Data.
Firefox: From the History menu, select Clear Recent History.
For time range to clear, select Everything.
Next to details, select all items to make sure you remove all of your cache.
Click Clear Now.
Edge: hold down control and shift, then press the delete key:
Select Temporary Internet files and website files, cookies and website data and history.
Click Delete.
6. Log back into eServices.
If you are unable to find a resolution to your issue or have further questions please go to Service Central and click "Report an Issue".