How do I view my Placements?
You cannot view your actual assessment scores.  You can, however, view what classes you assessed for.  Login into eServices.  Click on the Academics Records tile and then click on the Placements tab.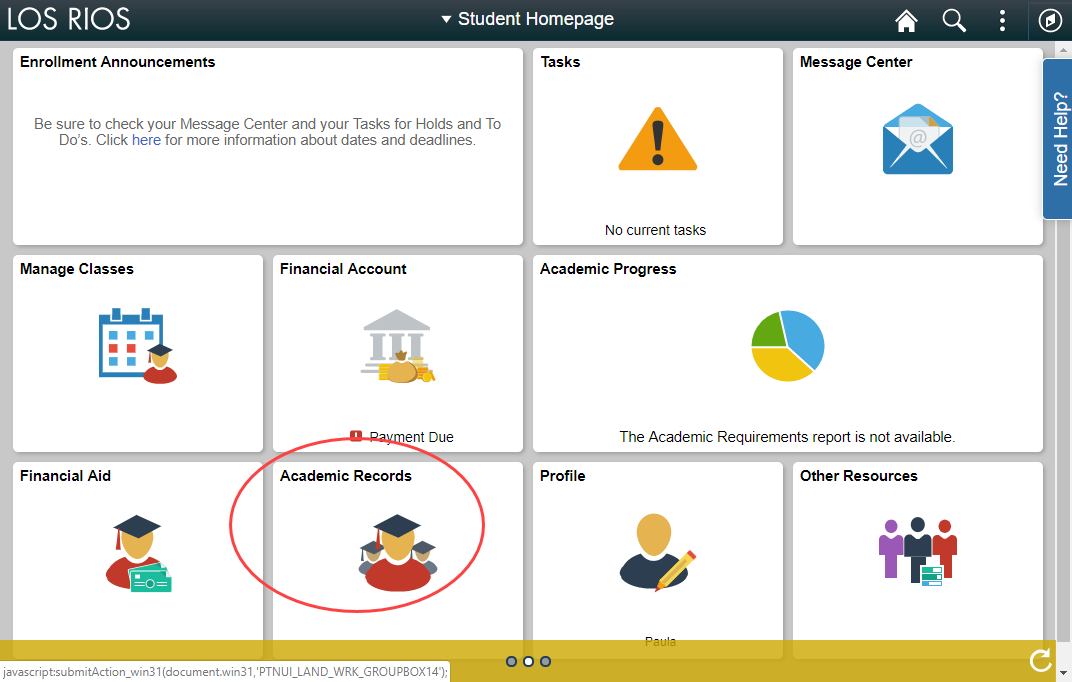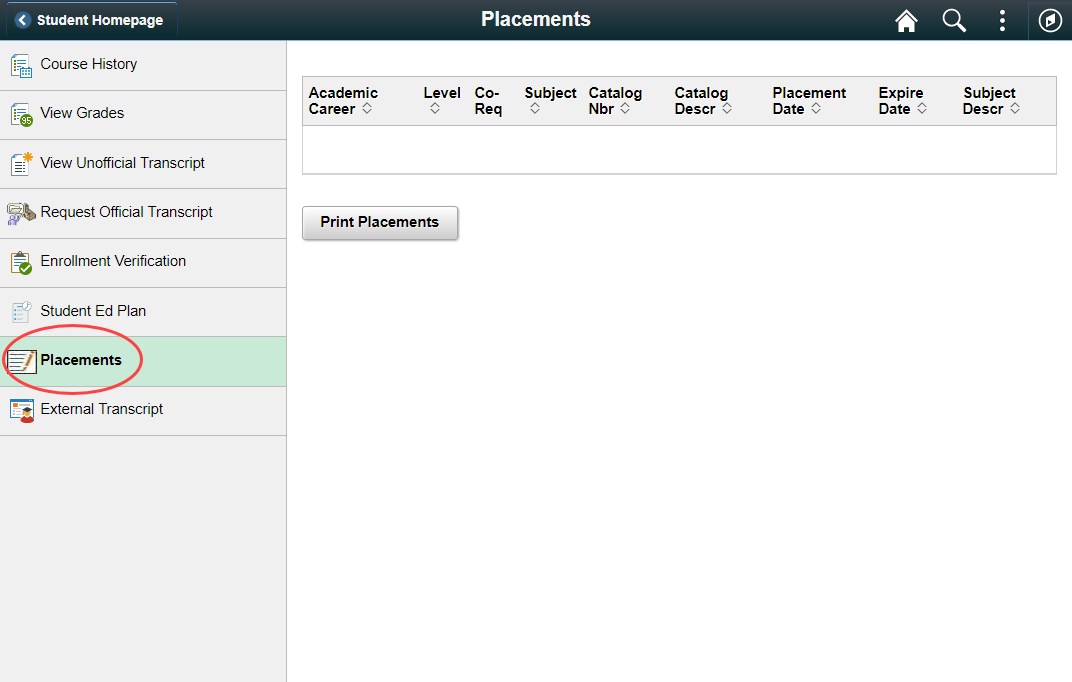 If you are unable to find a resolution to your issue or have further questions please go to Service Central and click "Report an Issue".