How do I enroll in more than one Los Rios college?
Log into eServices and click on the Manage Classes tile.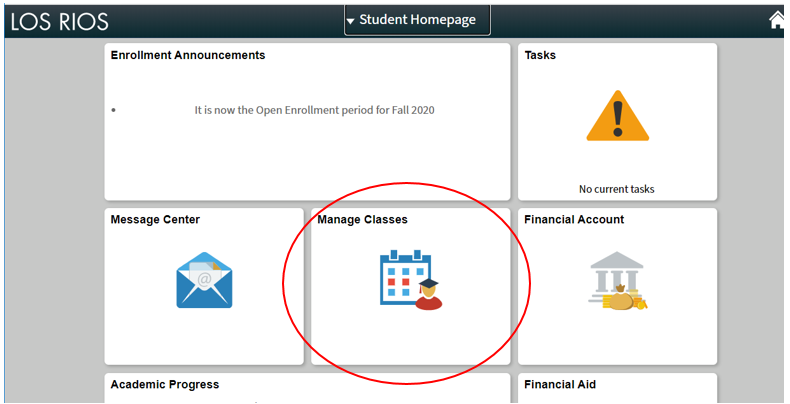 Click Add Another College.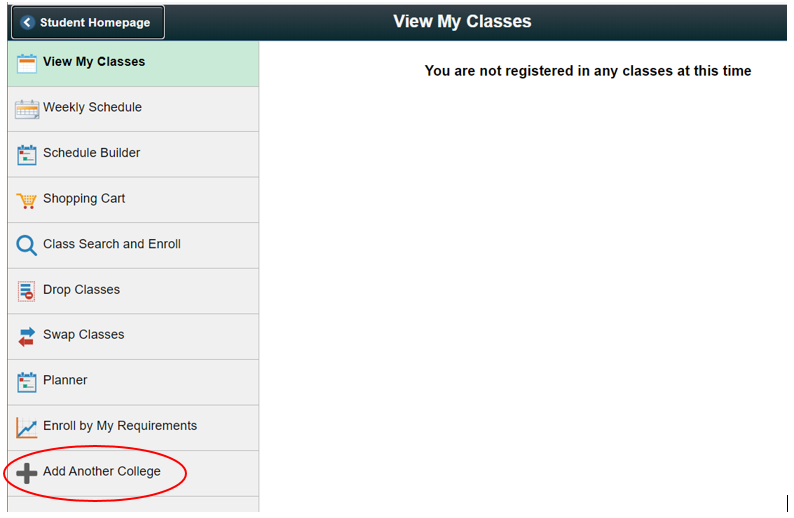 Click Add Another College.

Select the Term > College and Major, from drop down menus and click Activate.  Each college has it's own set of majors.  If you don't find your specific major select the one that is closest to it.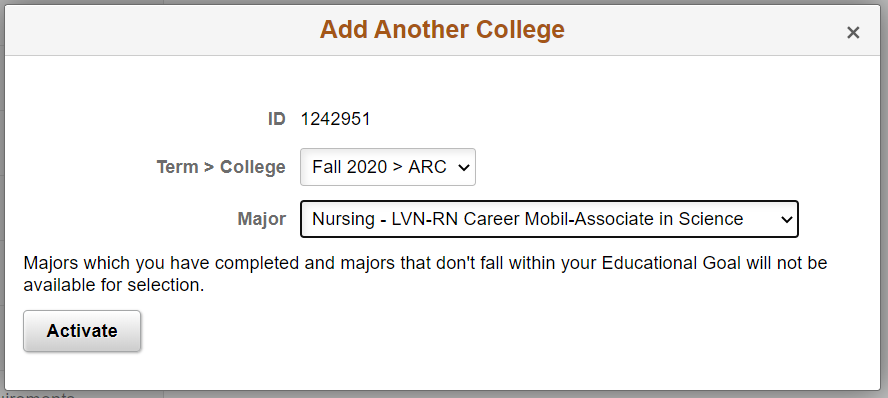 Click Class Search and Enroll and follow the prompts to enroll.
If you are unable to find a resolution to your issue or have further questions please go to Service Central and click "Report an Issue".