How do I enroll into a class?
From desktop/laptop:
In eServices, click on the Manage Classes tile.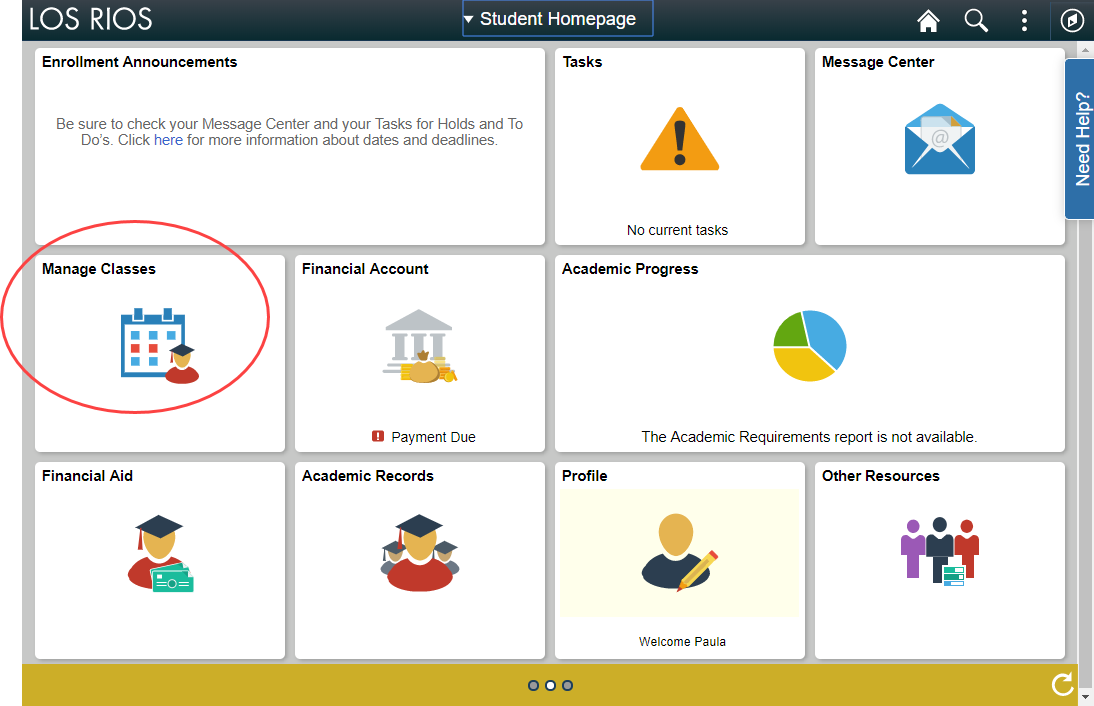 It will default to the View My Classes tab.  Click Class Search and Enroll and then click the term.
Type in keywords and click the search icon.

You will receive a listing for each college, if that class is being taught there.  You can either click on the listing OR you can narrow your search by selecting specific criteria, on the left menu.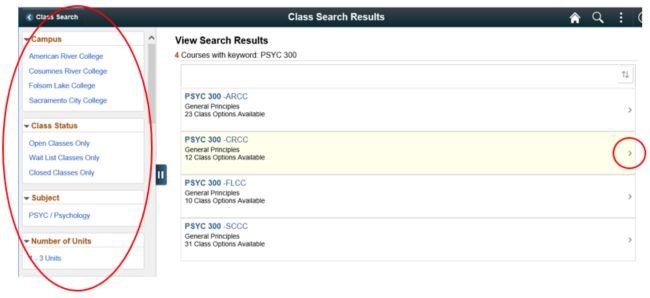 To select the specific class you wish to enroll in, click the Option number or the arrow.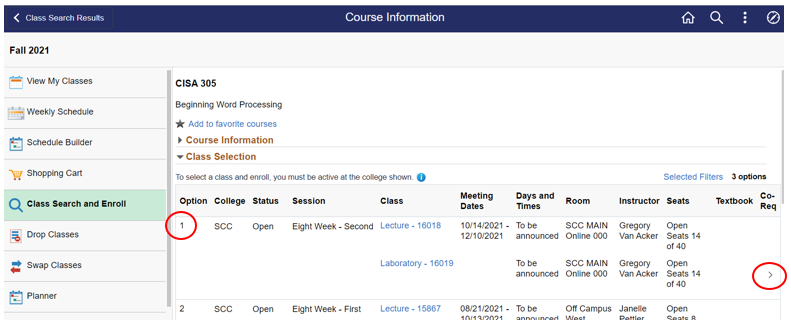 Review this is the class you want and click Accept.

Click Submit to enroll into the class.

You will receive a confirmation screen.

If you are unable to find a resolution to your issue or have further questions please go to Service Central and click "Report an Issue".