eForms (student petitions, major change, academic renewal, refund request)
You can now submit some Admissions forms, online. Course Repeat Petition Form, Exceed Unit Petition Form, Late Add Petition Form, Late Drop Petition Form, Loss of Priority Reg or CCPG, Major and Ed Goal Change Form, Time Conflict Petition Form, Academic Renewal Petition Form and Refund Request Application. Log into eServices, click the Other Resources tile and then click eForms.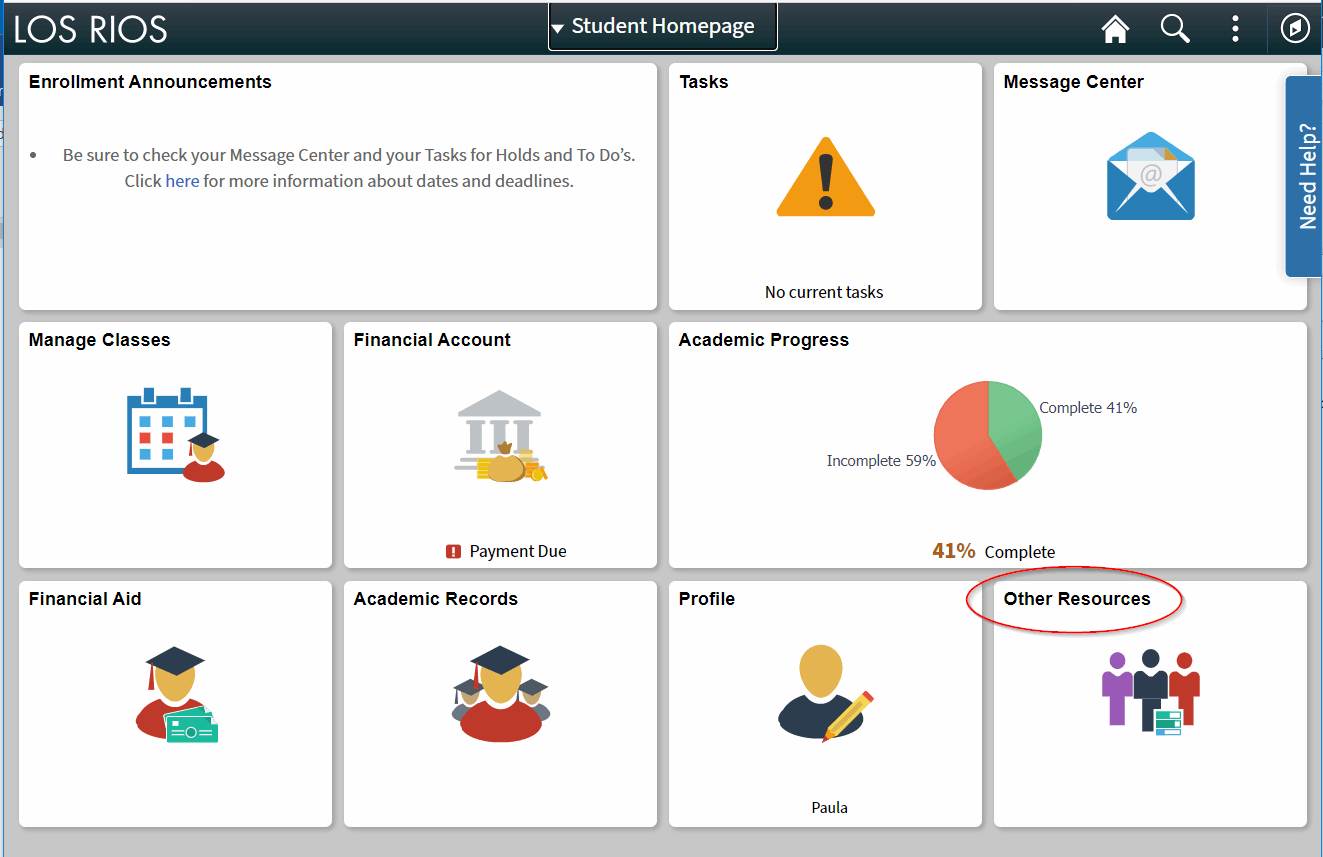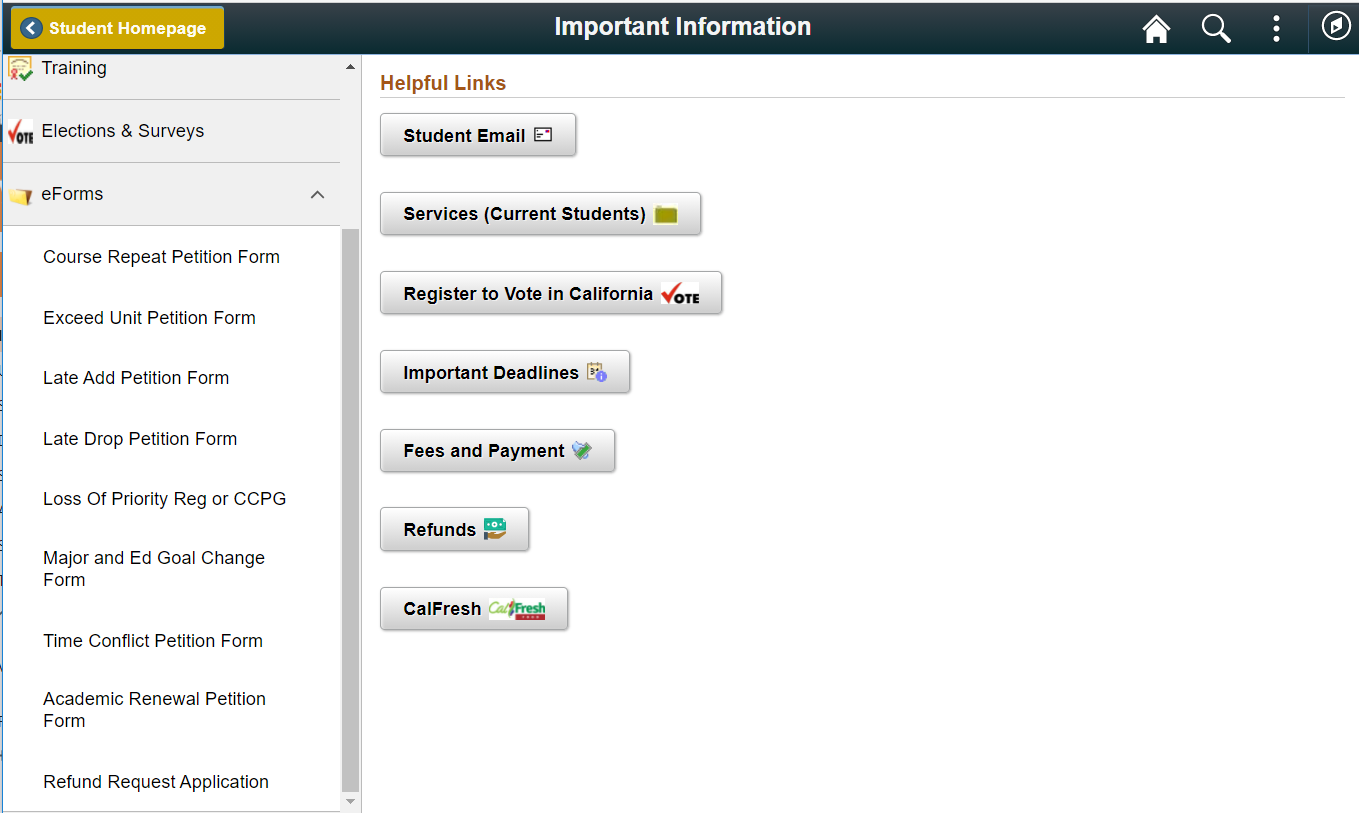 If you are unable to find a resolution to your issue or have further questions please go to Service Central and click "Report an Issue".