eForms (student petitions, major change, academic renewal, refund request)
You can now submit most Admissions forms, refund request and residency forms online.  Log into eServices and click Student eForms and Petitions.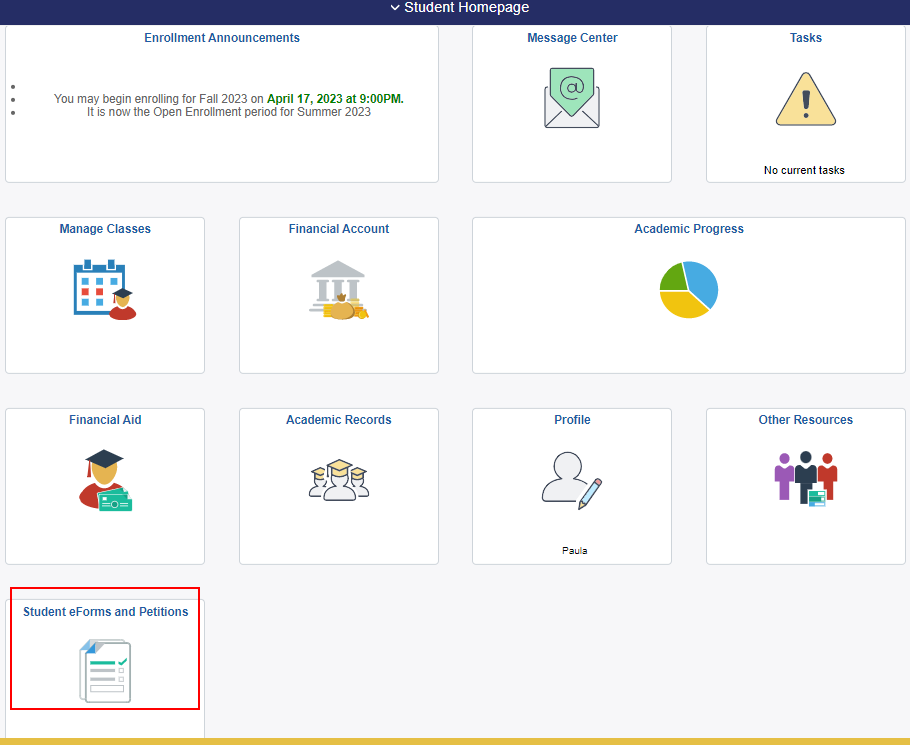 If you are unable to find a resolution to your issue or have further questions please go to Service Central and click "Report an Issue".