How do I drop a class?
Desktop/Laptop
Log into eServices, click on the Manage Classes tile.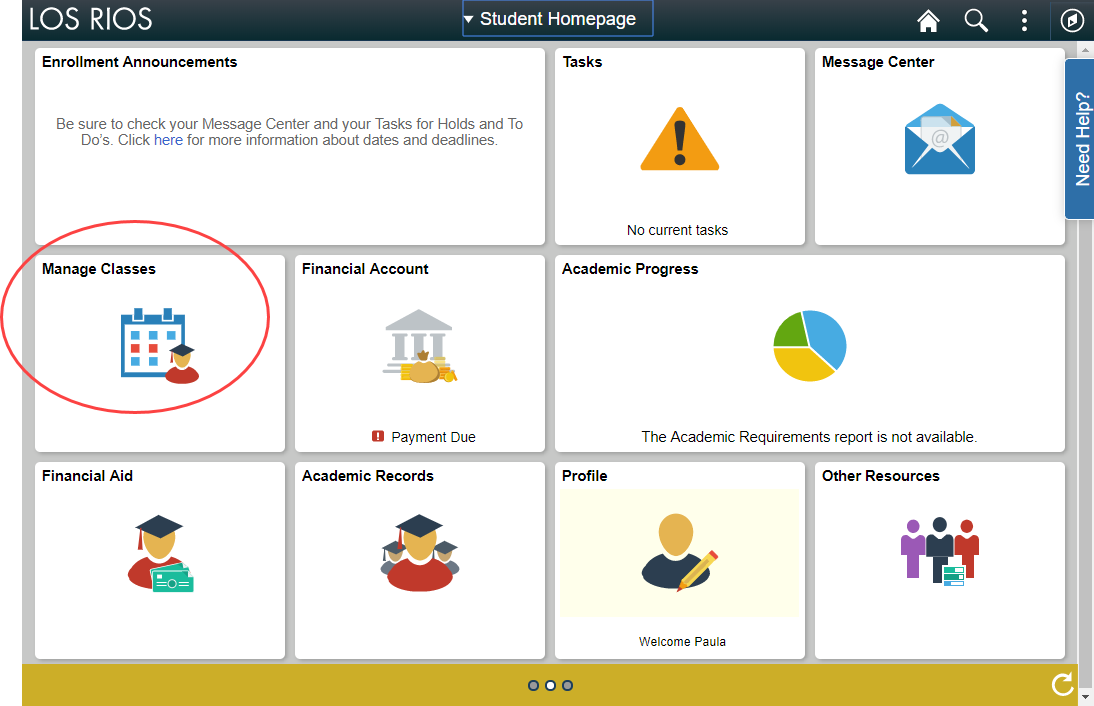 Click Drop Classes.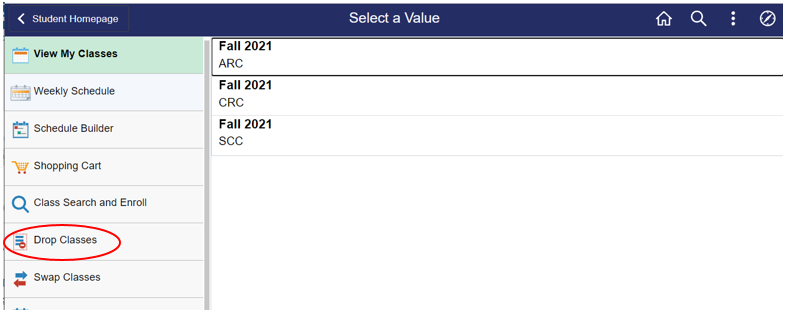 If you are enrolled in more than one college or term you will need to select the college/term.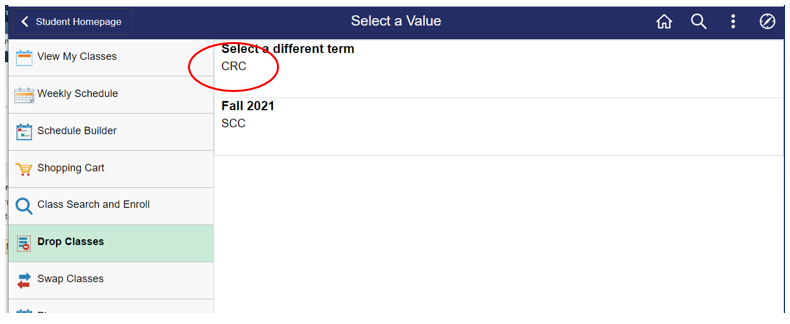 Select the class and click Next.

Click Drop Classes.

Select your reason(s) for dropping and click Submit.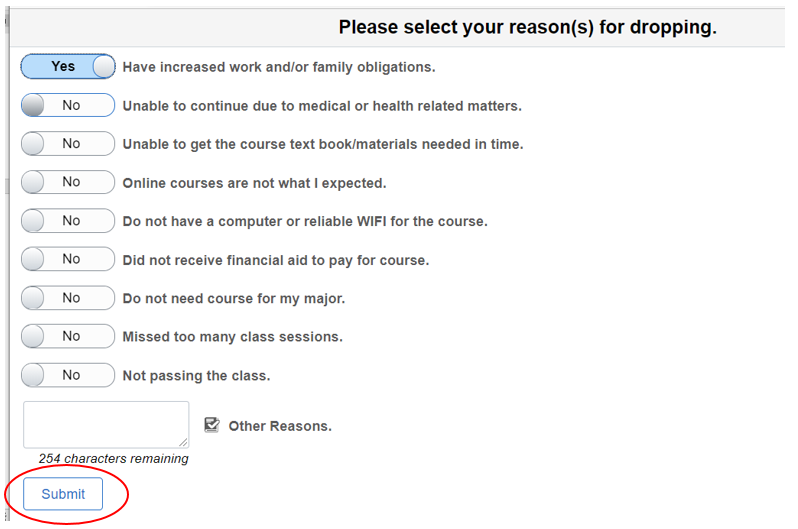 You will receive confirmation of dropped class.

Los Rios App
Click on the menu icon.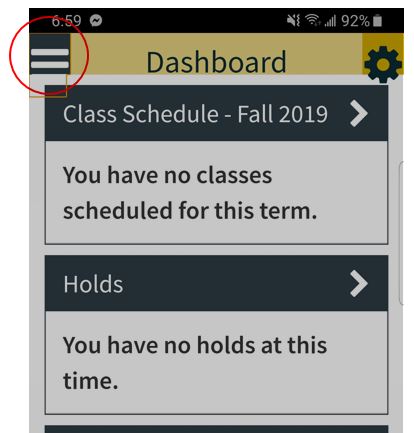 Click on Enrollment.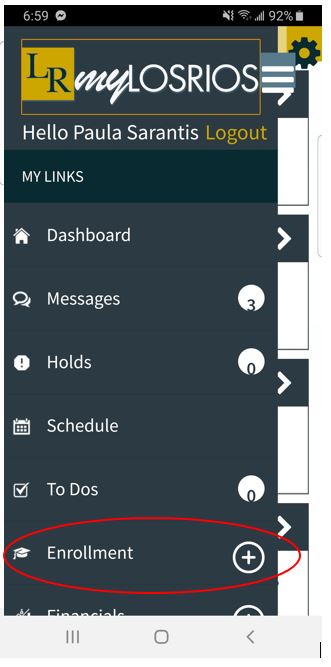 Click on Drop Classes.  Select classes and drop.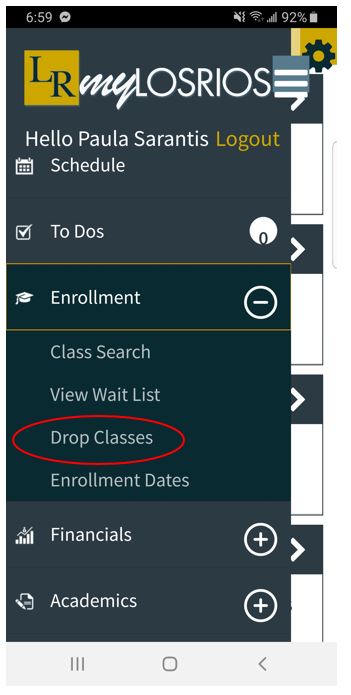 If you are due a refund do not forget to submit your Online Fee Refund Application.
If you are unable to find a resolution to your issue or have further questions please submit an EServices Support Request.