Issue making payment using Google Chrome
If you are receiving a blank page when trying to make a payment, using Google Chrome, you can update settings in Chrome or try using Firefox.
Updating Chrome Settings:
1. In address bar type chrome://flags
2. In the Search Flags box search for "SameSite by" and it will show the two items below that need updating.
3. Set "SameSite by default cookies" to Disabled
4. Set "Cookies without SameSite must be secure" to Disabled
5. Close your browser, open a fresh browser and try again.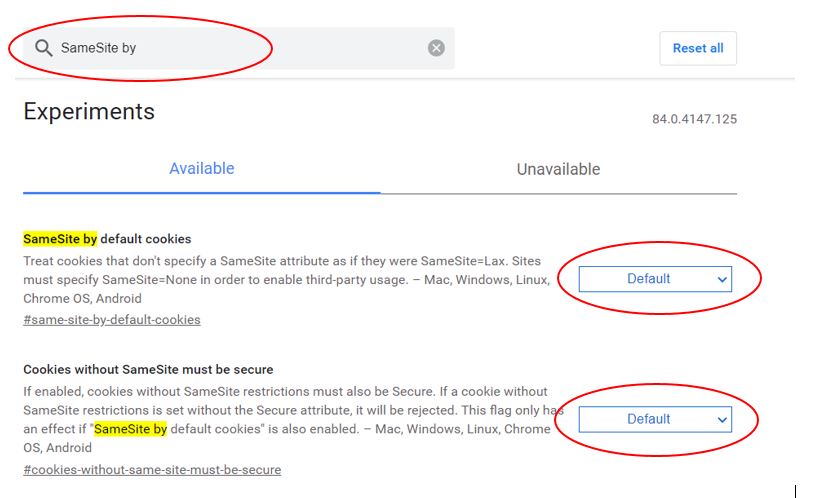 DOWNLOADING AND INSTALLING FIREFOX
Open another browser (i.e. – Internet Explorer, Chrome, Safari) and bring up the website http://www.firefox.com.
From that page, you can click on the button that says "Free Download" and begin to install the browser.
**At the end of the installation – It will ask you if you'd like to Import your settings and favorites from another browser, you must change the option to: "Don't Import Anything".
Once the installation finishes, restart your computer again.
If you are unable to find a resolution to your issue or have further questions please go to Service Central and click "Report an Issue".