Where is my 1098T?
If the Promise Grant or other financial aid paid your enrollments fees you will not receive a 1098T.
To view your 1098T log into eServices, click the Student Center tile,  click "other financial" and then click 1098T.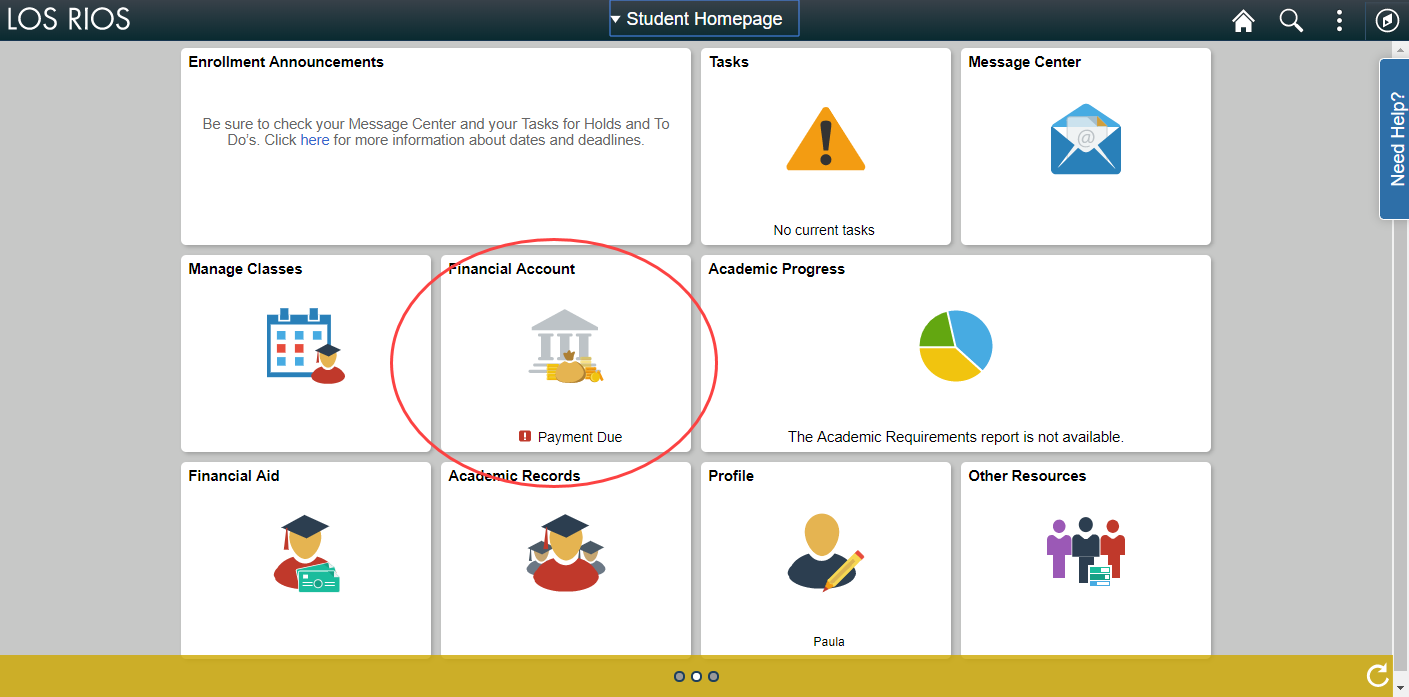 Click on the View 1098-T tab.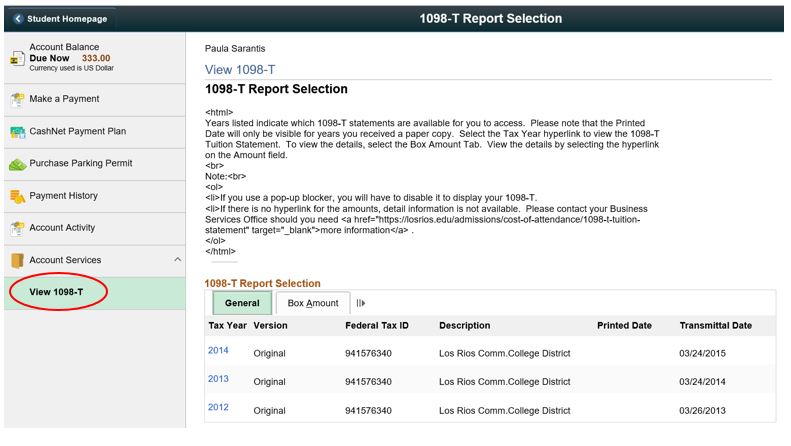 If you have any further questions please contact the Business Office.
American River College – (916) 484-8481
Cosumnes River College – (916) 691-7323
Folsom Lake College – (916) 608-6549
Sacramento City College – (916) 558-2321
If you are unable to find a resolution to your issue or have further questions please go to Service Central and click "Report an Issue".