How do I set/update notifications?
Log into Canvas, click on Account and then Settings.  You can set your default contact (star account), you can delete email addresses and add email addresses.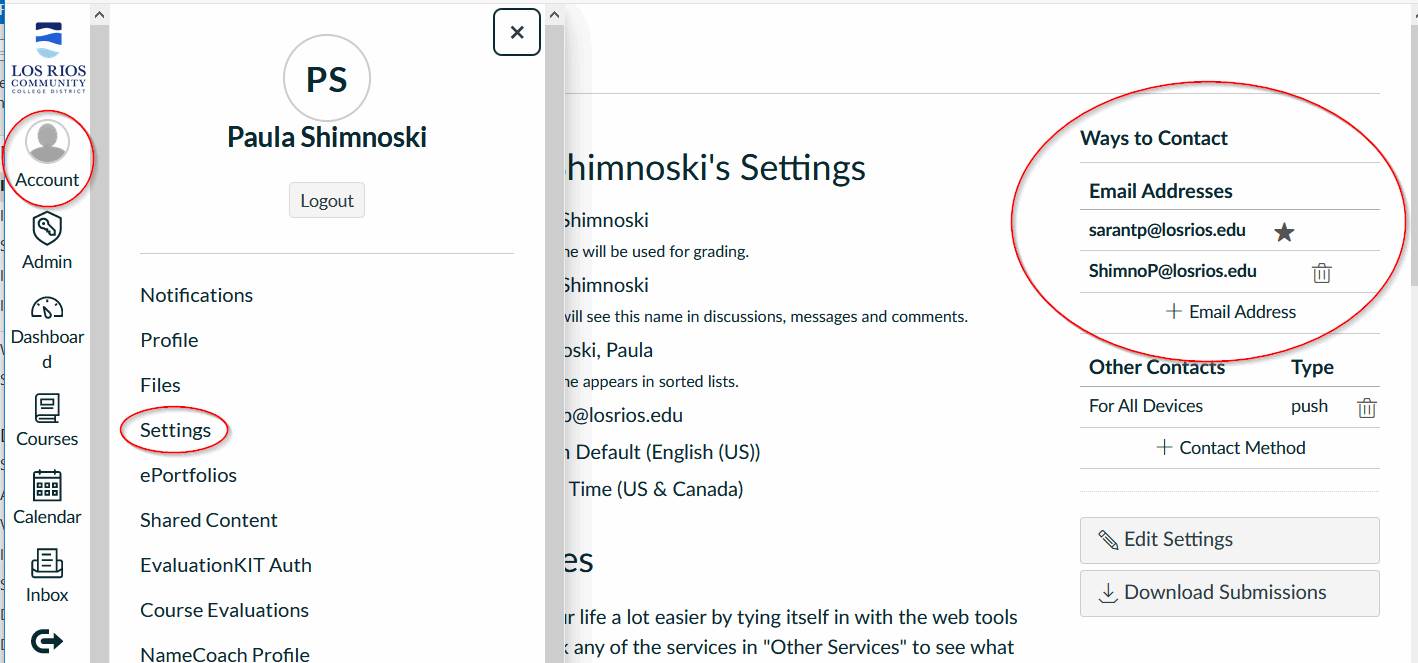 Then click on Notifications and set up your notification preferences.
If you are unable to find a resolution to your issue or have further questions please go to Service Central and click "Report an Issue".