Setting Up Duo Mobile for Los Rios District Multi-Factor Authentication
In a web browser, navigate to: https://sso.losrios.edu.

You will be presented with the Los Rios District Single Sign On (SSO) webpage.
Enter your W+ID
Enter your Los Rios District password
Click Login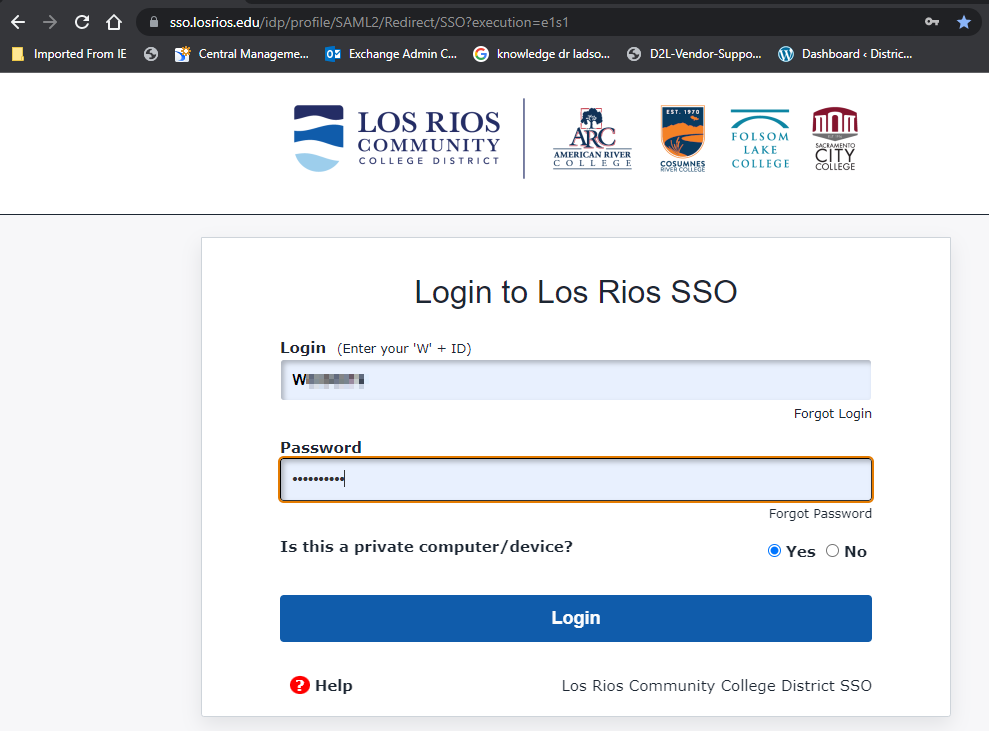 If you have not already setup your Duo Mobile account with Los Rios, you will be presented with the Duo Mobile setup screen.
Click Start Setup.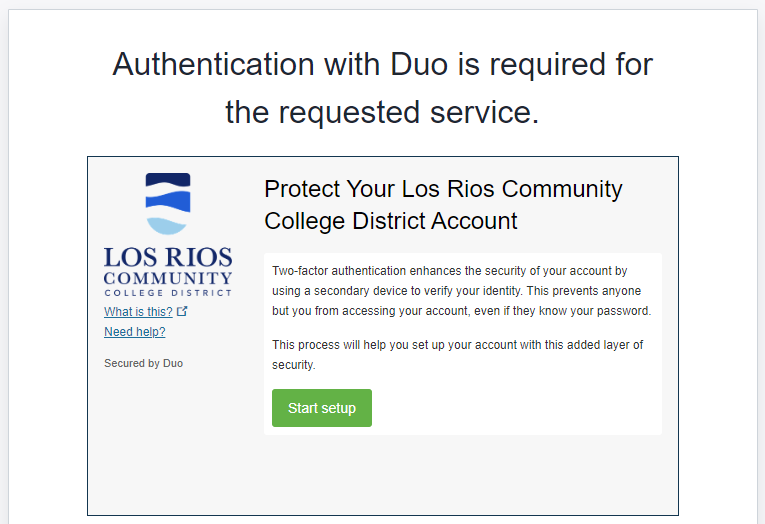 You will be asked which kind of device you want to setup your authentication for. The district recommends you use your smart phone and Select Mobile Phone. If you are unable to use a smart phone, there are alternatives available:
Tablet – A smart device that does not use cellular data
Landline – Receive a phone call instead of an electronic push notification
Security Key – Be assigned a physical device to refer to when authenticating
Select device and click Continue.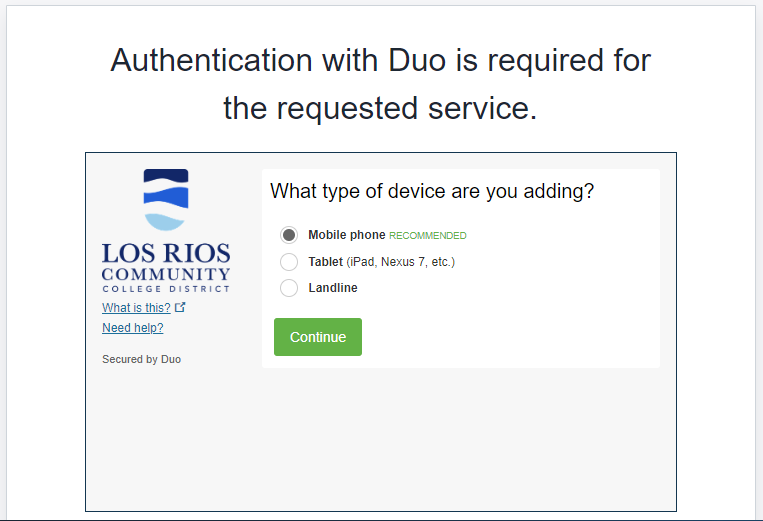 You will be asked to enter your phone number.
Enter your phone number
After entering your phone number you will be presented with a checkbox to confirm the correct number was entered.
Check the box and click Continue.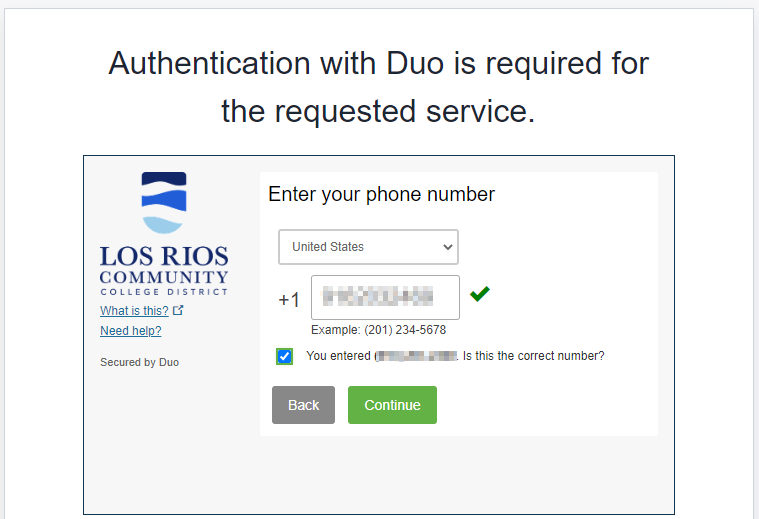 You will be prompted to select what type of phone it is. Select phone type and click Continue.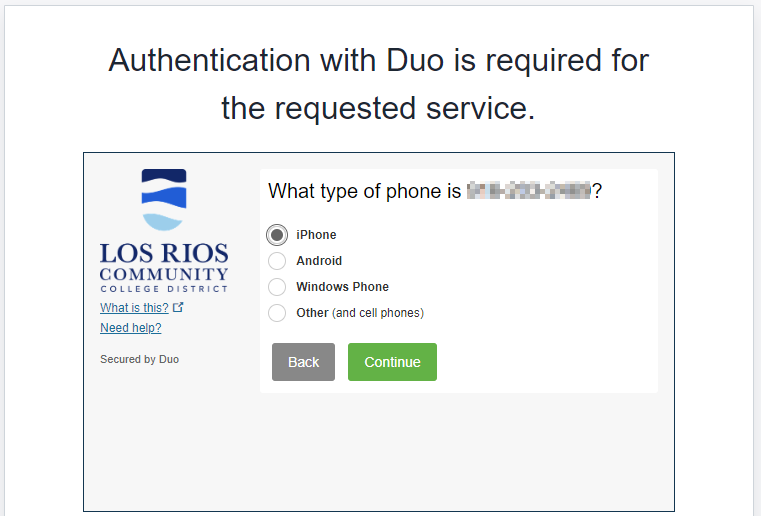 You will be instructed on how to find the Duo Mobile application for your smart phone.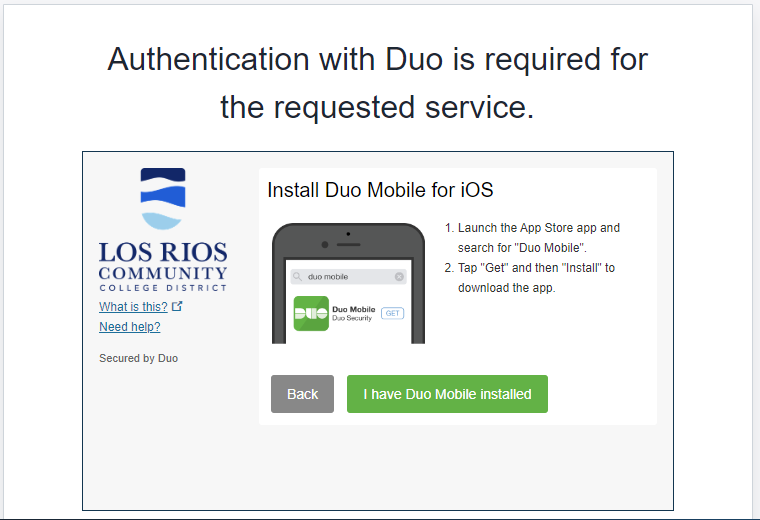 IF YOU NEED TO INSTALL DUO MOBILE
On your smart phone, open the App Store.
Search for Duo Mobile. NOTE: the white text on green background to help choose the appropriate icon.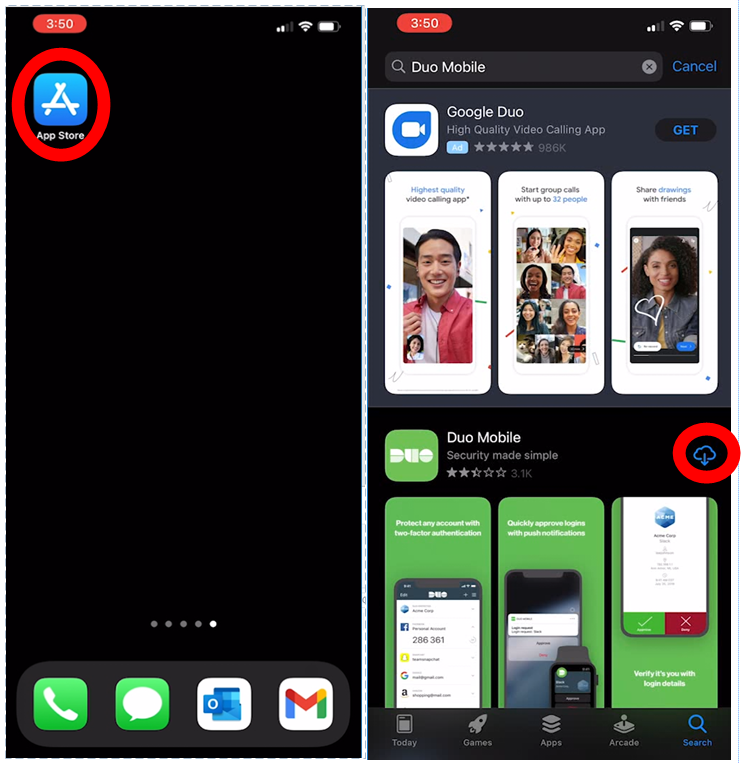 Click Continue on the Duo welcome screen. On following screen click Use a QR code.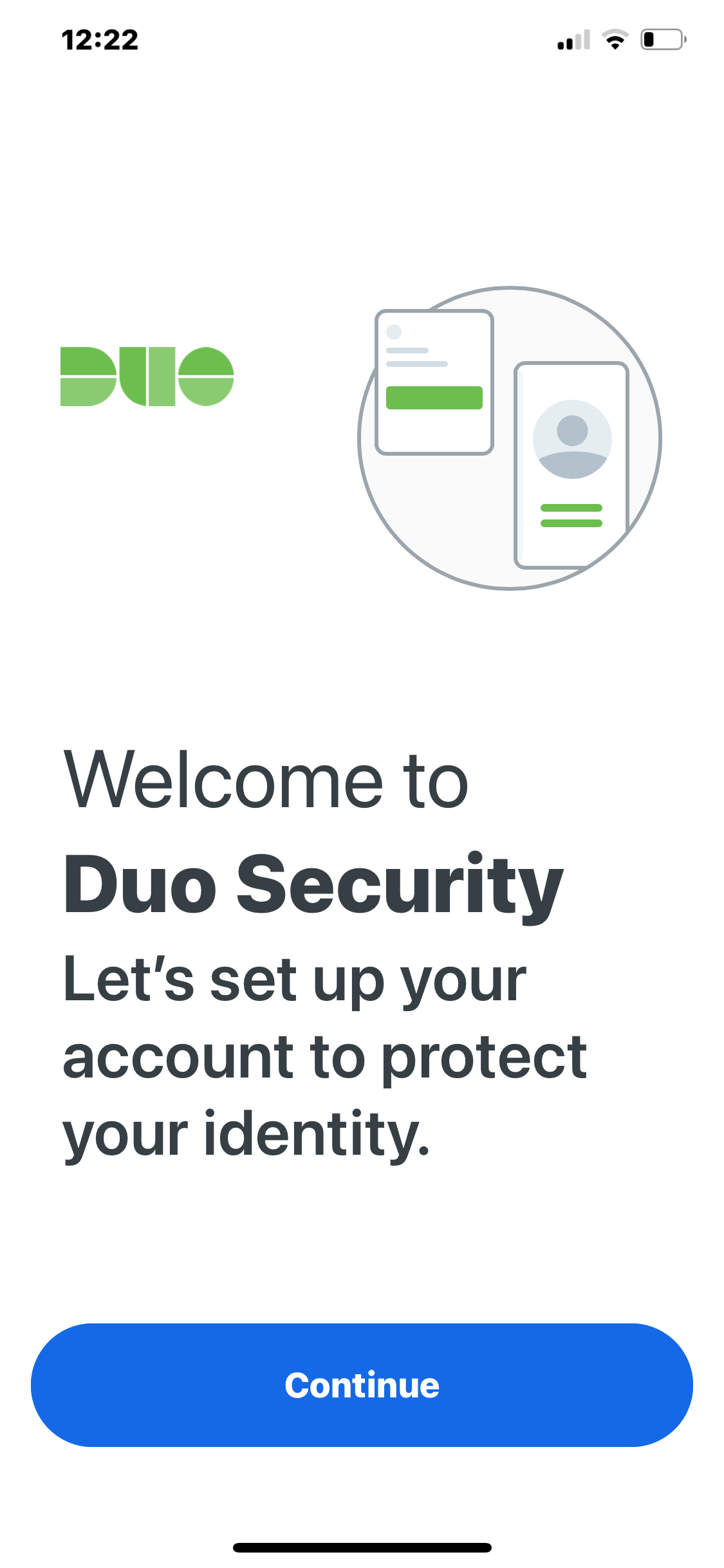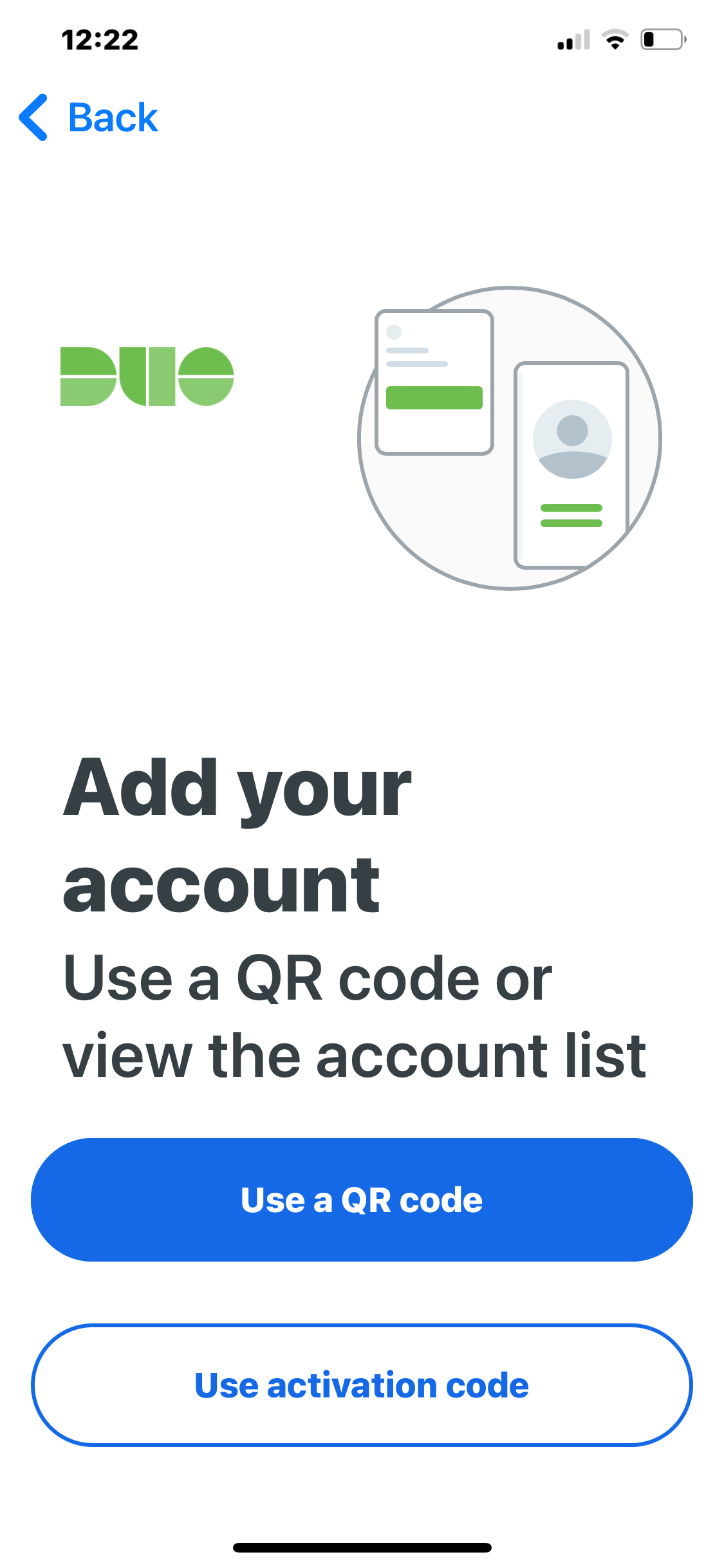 If you already have Duo, go into the app, click Add and click Use QR Code. and use your phone to scan the QR code that appears on your web browser.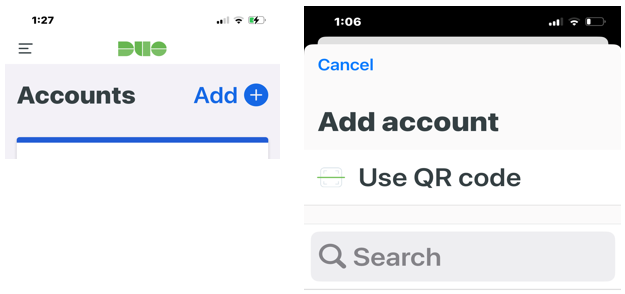 The camera/scanner will appear on your phone screen.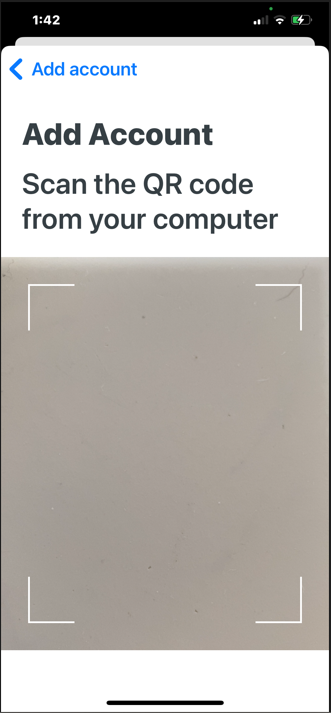 Go back to you browser and click I have Duo Mobile installed.
You will see a QR code on your screen. Use the phone to scan the QR code.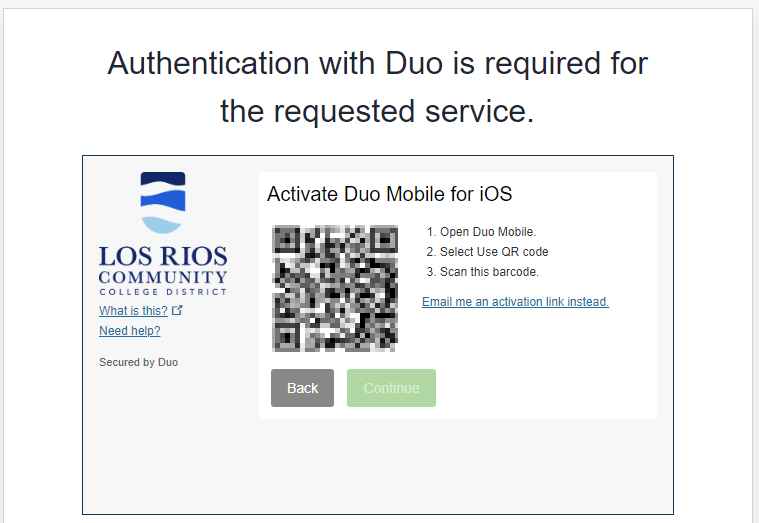 If successful, the QR code will appear with a green checkmark on it. Click Continue.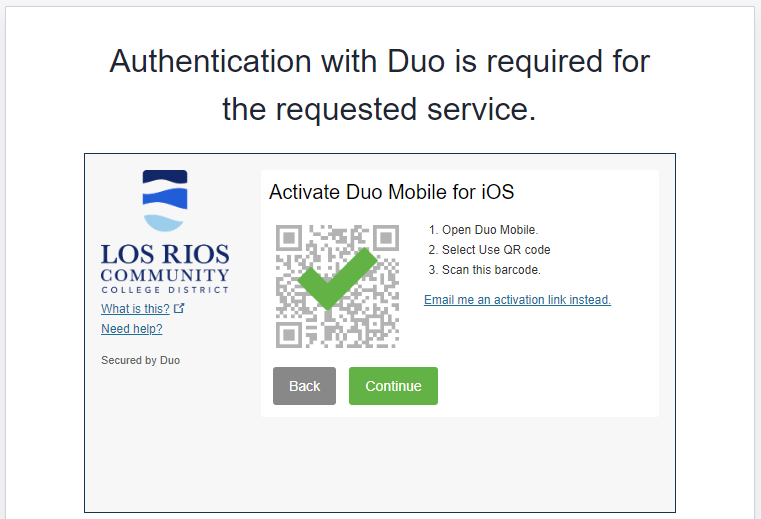 You will be prompted to choose a default action when you sign into Duo Mobile.
District IT recommends you select Automatically send this device a Duo push.
Click Save.
Wait until the green text says "Saved"
Click Continue to Login.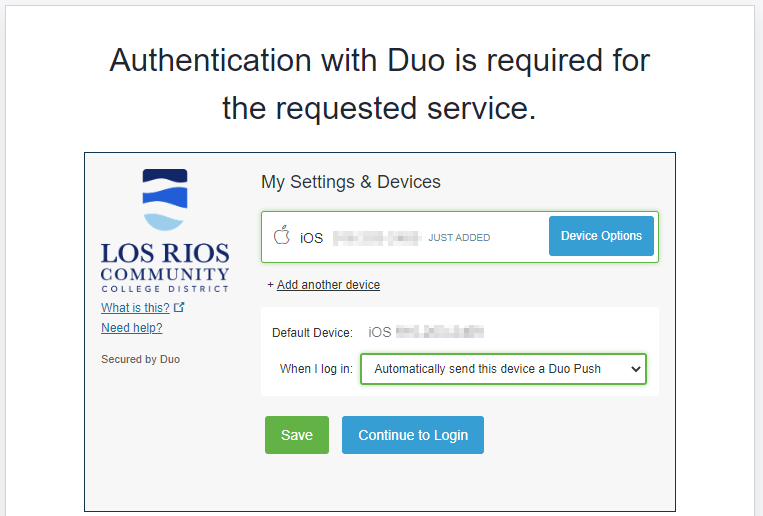 You will be prompted to Login to Los Rios SSO. Enter your credentials and click Login.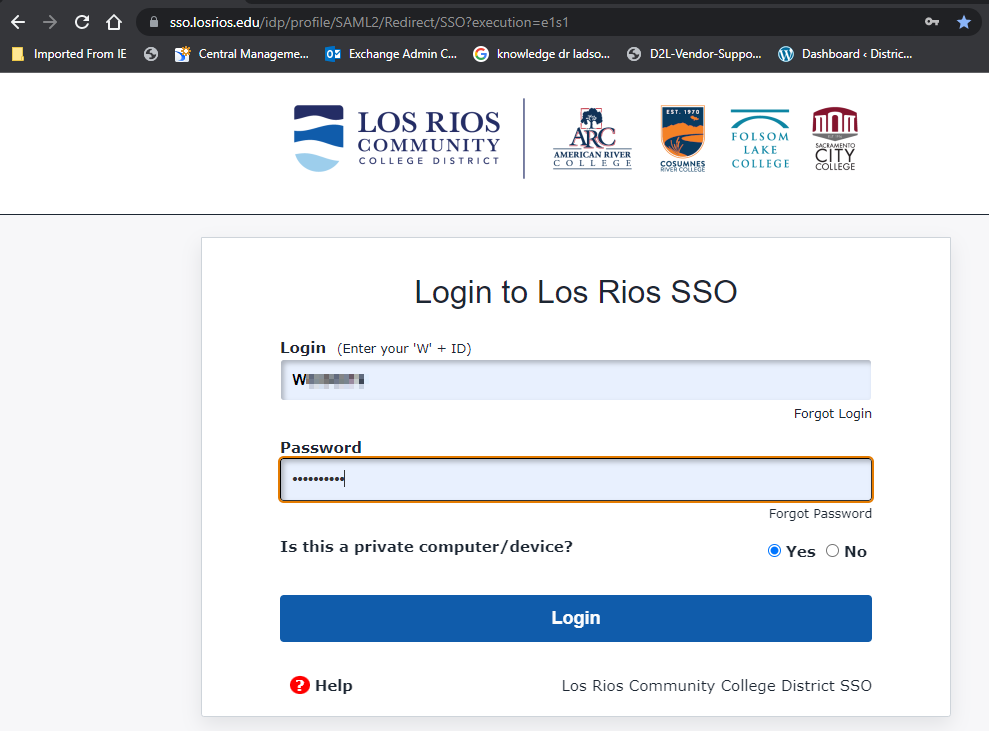 Before sending the push you can click Remember me for 30 days. Click Send Me a Push.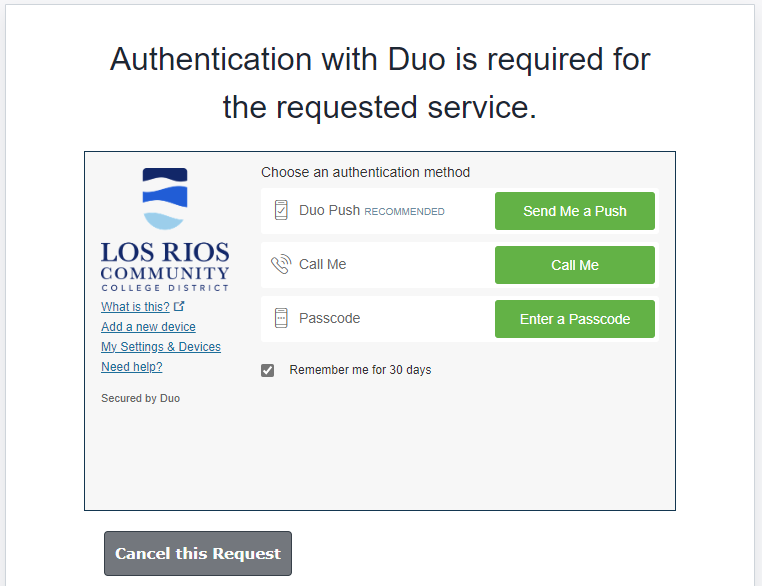 The webpage will send a push to your Duo Mobile application on your smart phone. Check your phone for a notification.
Tap the notification to open the Duo Mobile App or navigate to your Duo.
Tap Approve.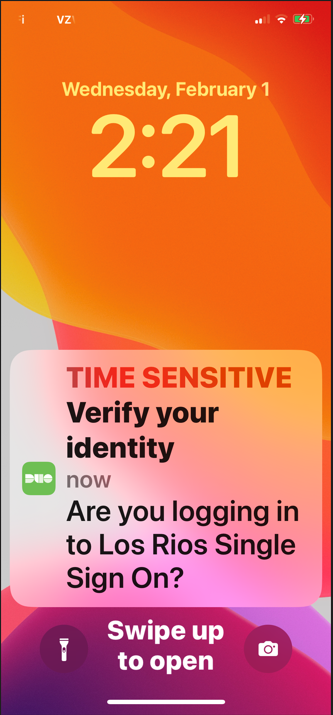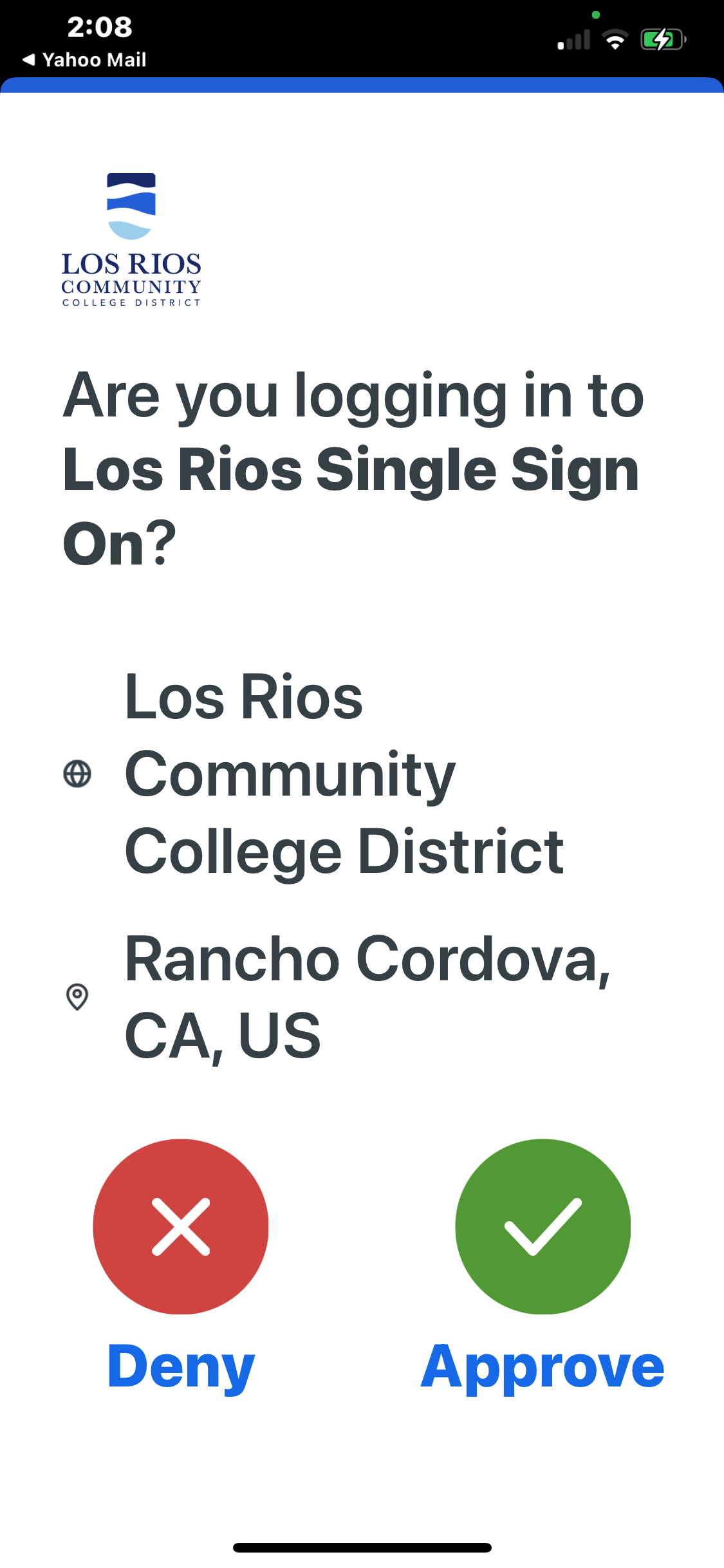 If successful you will be taken to the Los Rios Single Sign On Applications.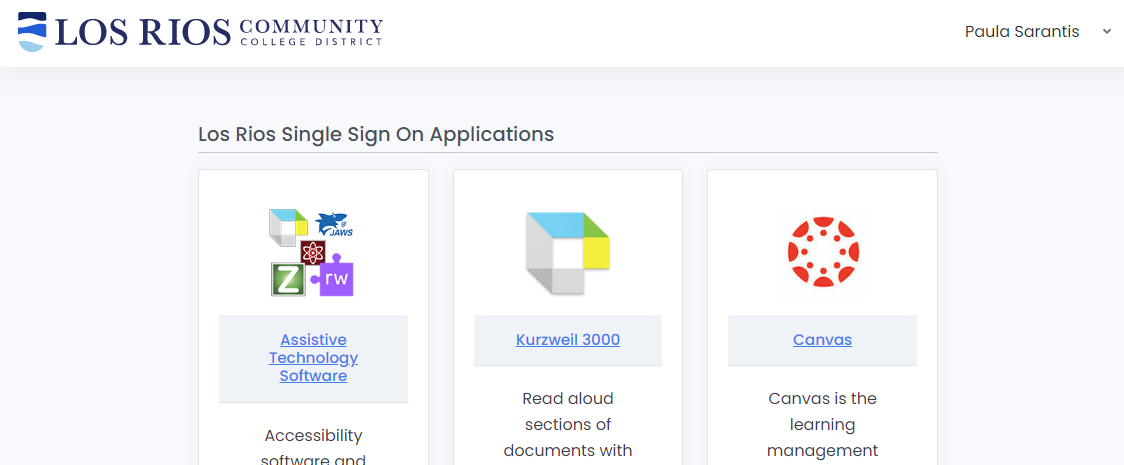 If you have any issues please submit a ticket via Service Central.