How do I block SPAM/Phishing emails?
Outlook
Our SPAM/Phishing filters block thousands of emails a day.  Unfortunately, some of it finds its way through and into your Inbox.  We rely on you, our user community, to be diligent about spotting these sorts of emails and handling them.  Below you will find instructions on blocking a single email address and information about Junk Mail Options.  NOTE:  The instructions below are for external email addresses.  You cannot block internal users.
To block an email address, right click on the message, move your cursor down to Junk and click Block Sender.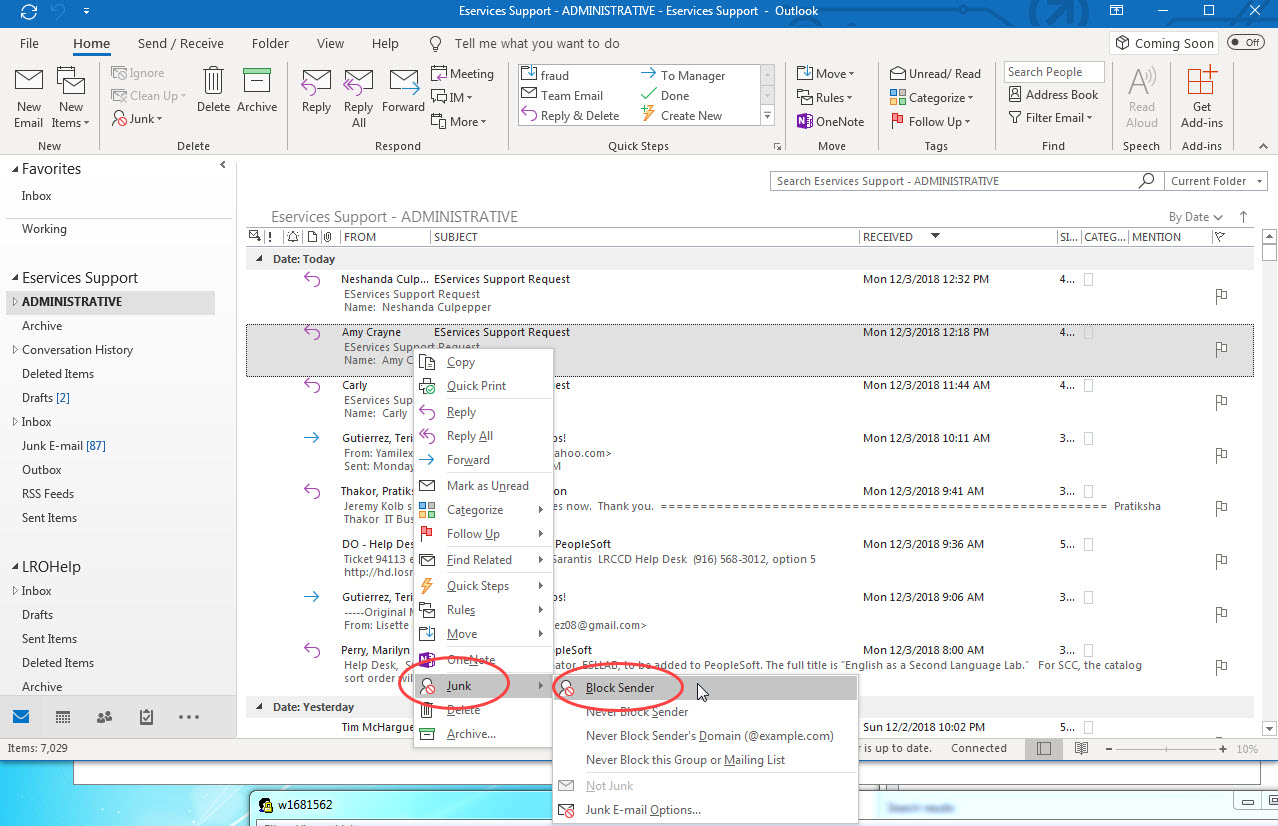 If you click on Junk E-mail Options you can set up your own filtering.  BE CAREFUL!  If you set up filtering and have ANY issues receiving email check your filtering setup.  Options here are pretty self-explanatory.  If you choose Low or High, on the Options tab, be sure to scan your Junk folder for items that may have inadvertently ended up there and make adjustments accordingly.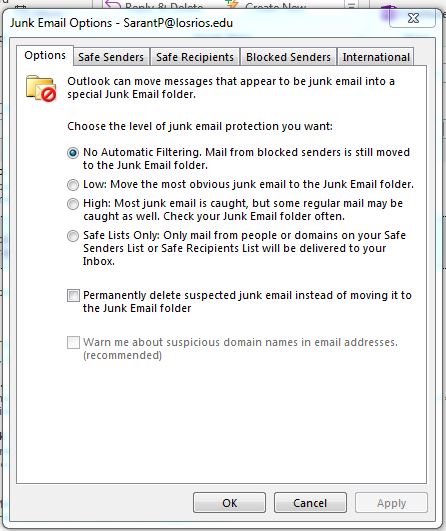 The International tab allows you to filter out email messages by Domain or Encodings List.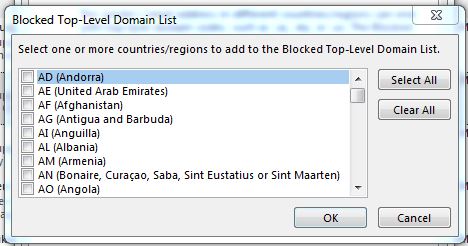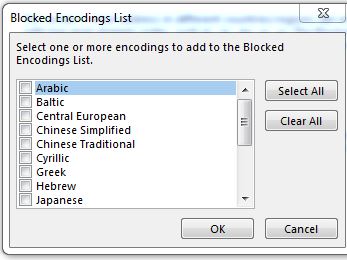 Exchange Online
Select the message(s) and then click on the Junk dropdown menu.

If you select Junk you will receive the following pop-up. Click Report.
If you select Phishing you will receive the following pop-up.  Click on Report.

If you need further assistance please submit a Faculty/Staff Support Request.