Student Connect Tool for Zoom in Canvas
Faculty Guide
'Student Connect' is the new tool that enables 1-on-1 appointment scheduling in Zoom through Canvas.  The integration is necessary, as the new TechConnect Zoom LTI (replacing the old ConferZoom integration) does not offer that same functionality.  This new app appears in your Canvas navigation and is a direct connection to Zoom.  The interface looks nearly identical to the old ConferZoom LTI, because it was built by the same team working with Zoom! Click on the Student Connect app in course navigation to access this.
The Student Connect tool will appear like this when clicked on, and from the "Appointment Booking" tab you'll have the option to offer timeslots.

Offering Slots
Once you have clicked on Offer Slots, you'll see times available that they can be offered.  There will be configuration options on the left-hand side of the page, where you can set the date, time and durations for the time slots.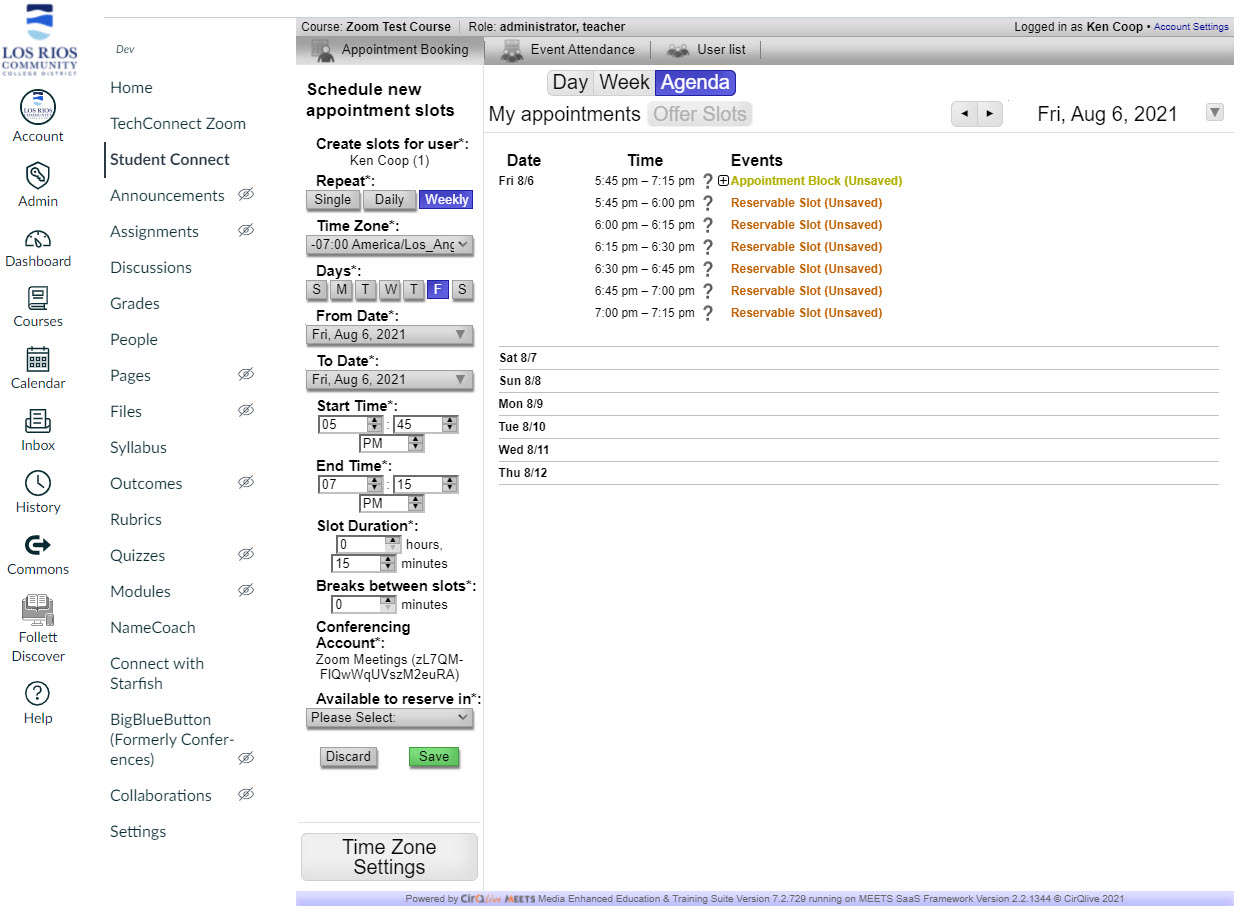 Reserving Appointments
After creating the time slots, you'll see a box next to the time and the "available" text.  When you click on the small box to expand, you'll be able to select a student from the drop-down and schedule a 1-on-1 appointment by clicking "Reserve Appointment", as shown below.
Students are also able to self-schedule appointments for any time slot you make available.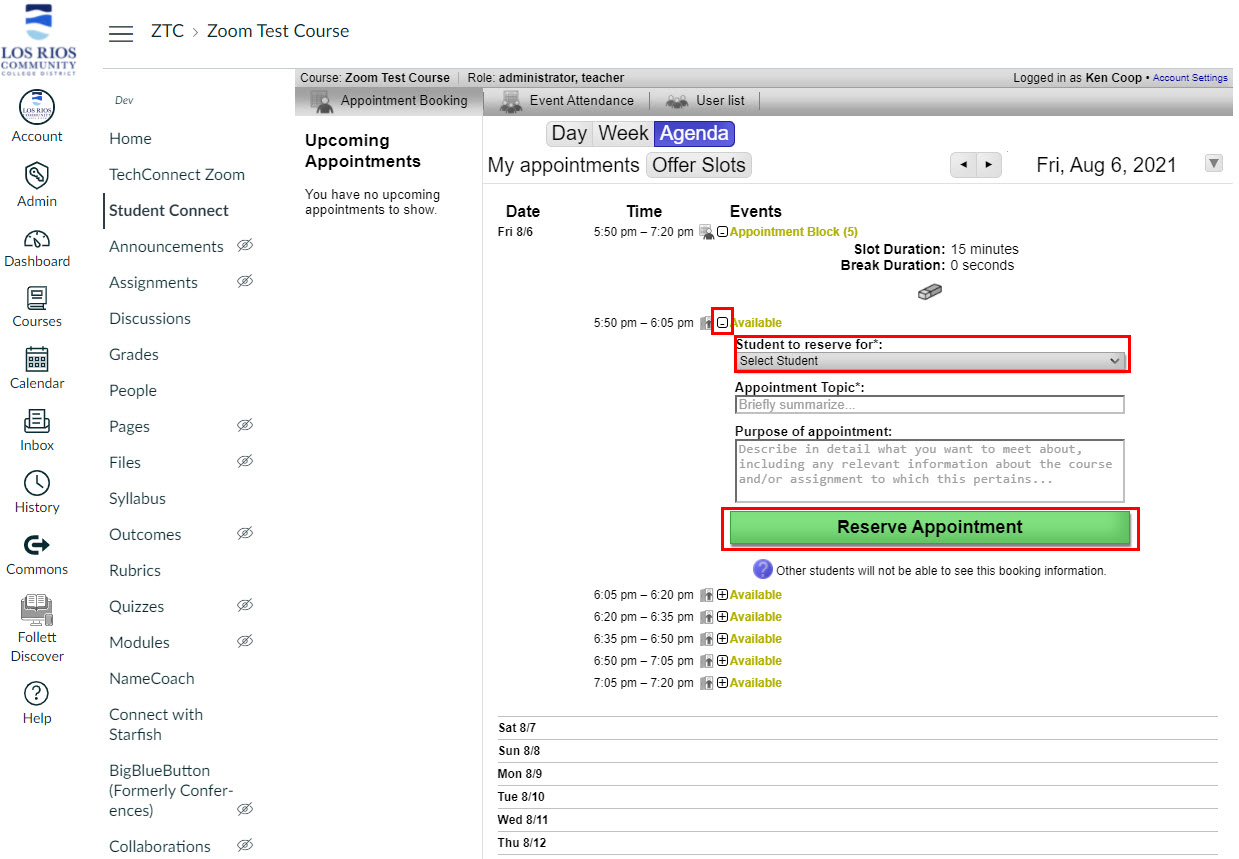 TechConnect Zoom Support
1-760-744-1150 ext. 1543
Email – support@ccctechconnect.org
Monday – Friday 7AM – 4PM
If you need assistance or have questions please submit a Canvas Support Request.