Canvas Emails Going To Junk Mail Folder
Legitimate email can get sent to your junk mail folder.  This is Microsoft's way of telling you to take a second look before opening, for various reasons that are beyond our control. You may need to go into your Junk folder and mark items these legitimate emails as "Not Junk".
Outlook Online
Right click the message, go to Security Options and select Mark as not junk.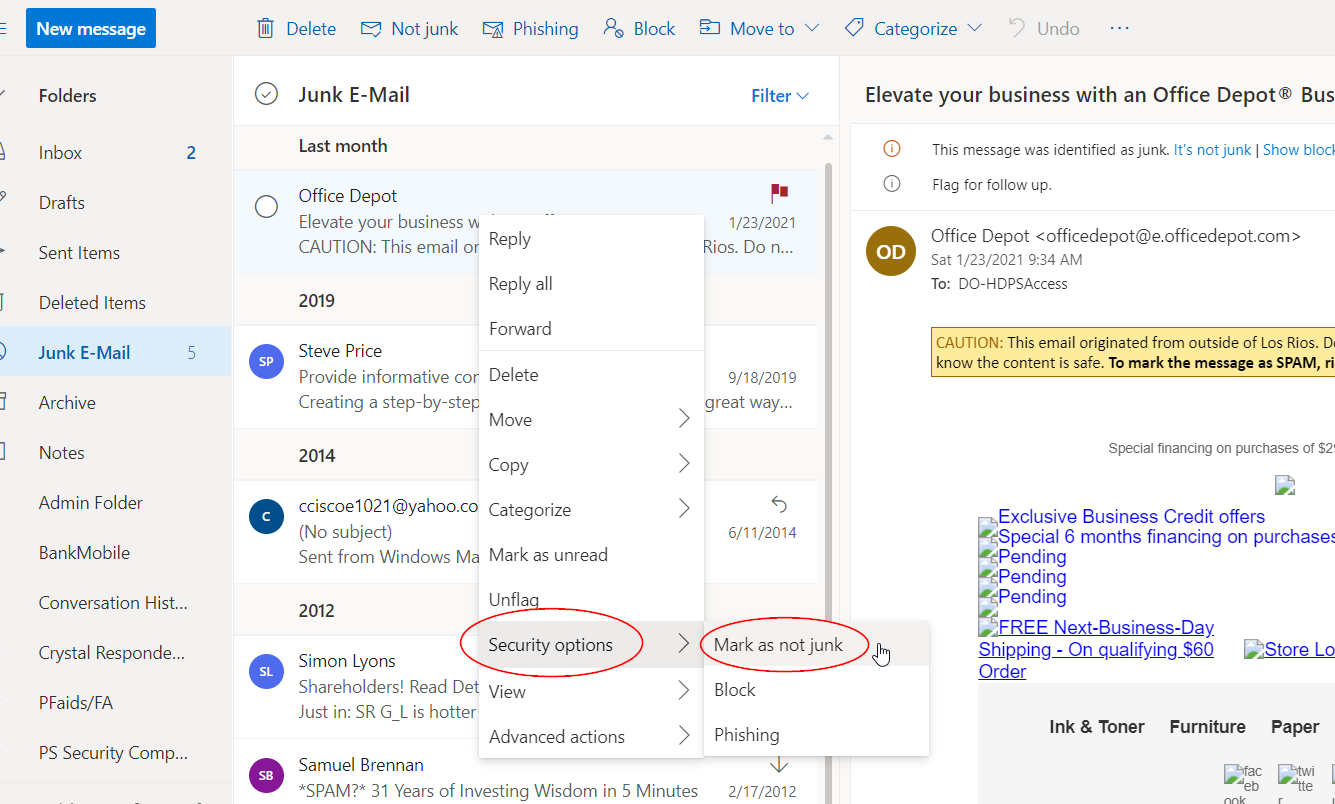 Outlook on Desktop
Right click the message, go to Junk and select Never Block Sender or Not Junk.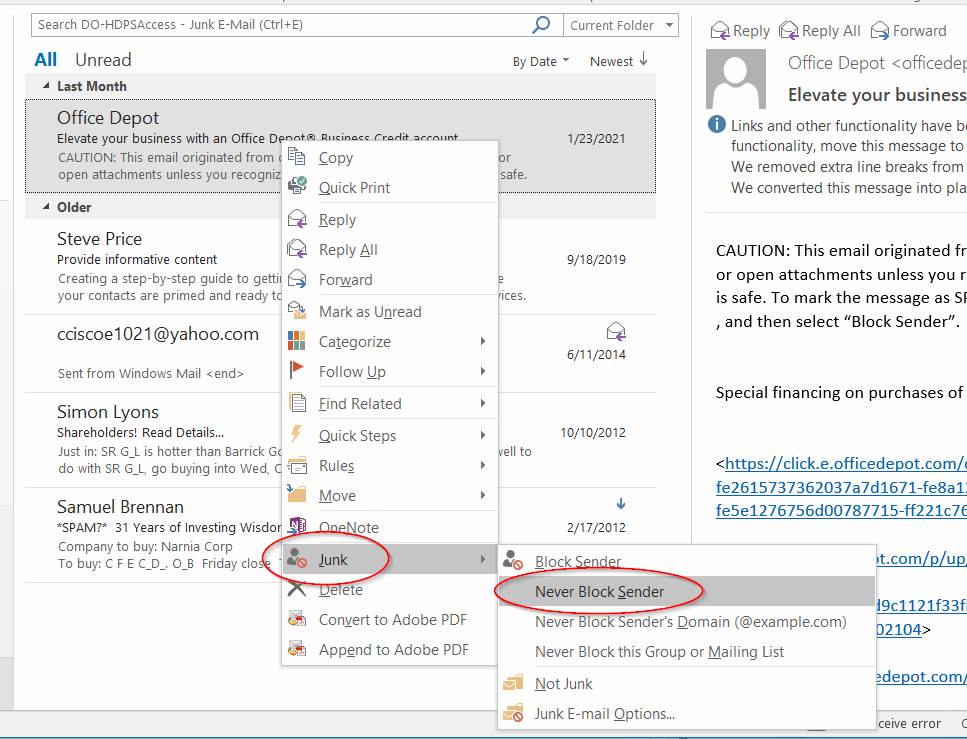 If you are unable to find a resolution to your issue or have further questions please go to Service Central and click "Report an Issue".