How do I search for open, ONLINE classes?
Go to the Class Schedule and click on the search icon, at the bottom of the page.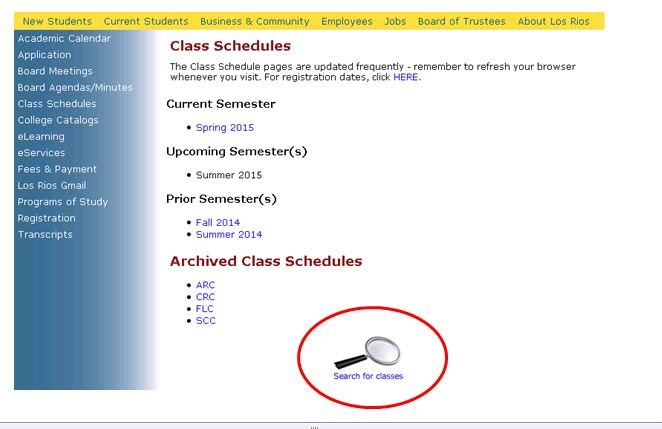 Select the Semester, for the College select ALL, select the first Subject you wish to search, for Special Courses select Online and click View Courses.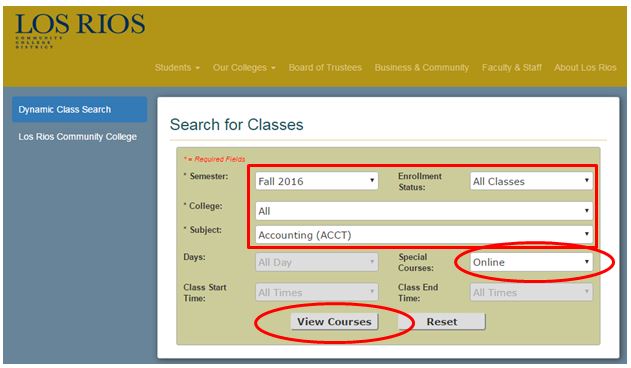 The far right column shows if the class is Open, Open Consent, Closed or Waitlisted.  If it is Waitlisted it shows how large the wait list is and how many students are currently on the wait list.  You can enroll in Open and Waitlisted classes.  You cannot enroll into Closed or Open Consent classes.  Open Consent Classes are part of a specific program and you must be part of that program and have a permission number to add the class.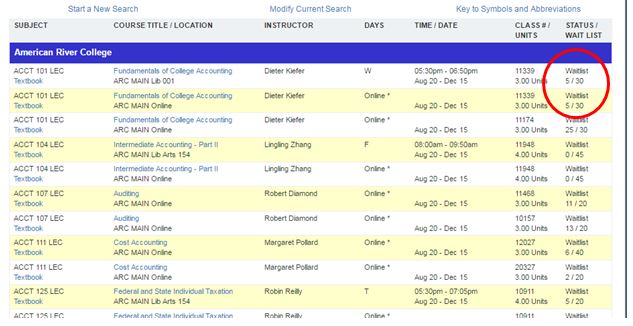 Hybrid classes will appear under the online class listing.  These classes have both an online and on-campus component.  Very the class you are enrolling in is an online class.  To do this check to see if the class has a "Day" listed and if multiple rows have the same class number.  Also, click the Course Title/Location.  This will show the notes which should indicate if there is any on-campus requirement.