Navigating CRC's Website
While you will quickly find most of what you are looking for on the left menu, Find People and Site Index, located at the top of the page, is invaluable.  Those links are found at the top of all CRC web pages.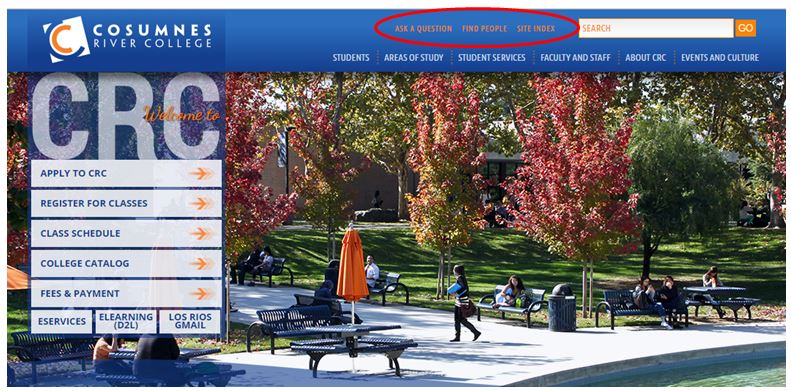 If you are looking for contact information for staff or faculty, click on the Find People link and you can enter a full or partial name.  You can even select a department to see a list of all employees in that department.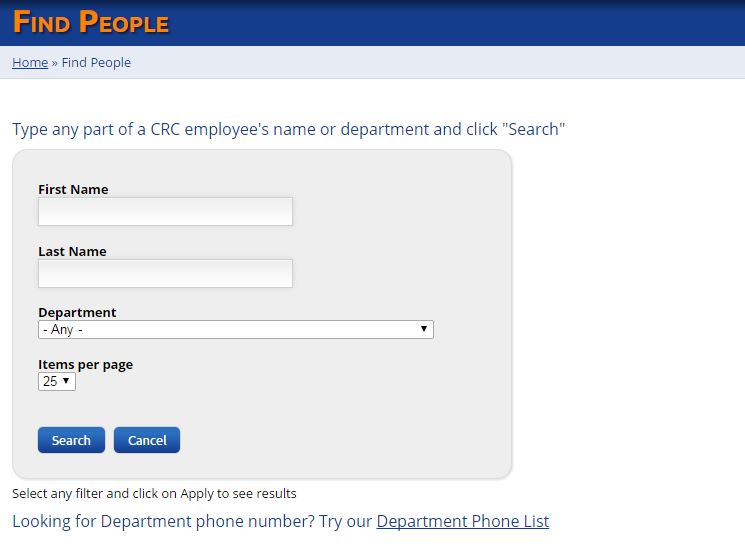 The Site Index is an alphabetized listing of the entire website.  You can scroll or click on any letter to go to the listing beginning with that letter.  For example, if you are looking for the Counseling site, click on C and click on Counseling.  If you do not find what you are looking for on their website please contact the Public Information office, crc_pio@arc.losrios.edu or 916-691-7199.