Navigating ARC's Website
While you will quickly find most of what you are looking for on the left menu, the A-Z Site Index gives you an alphabetized listing of the entire site.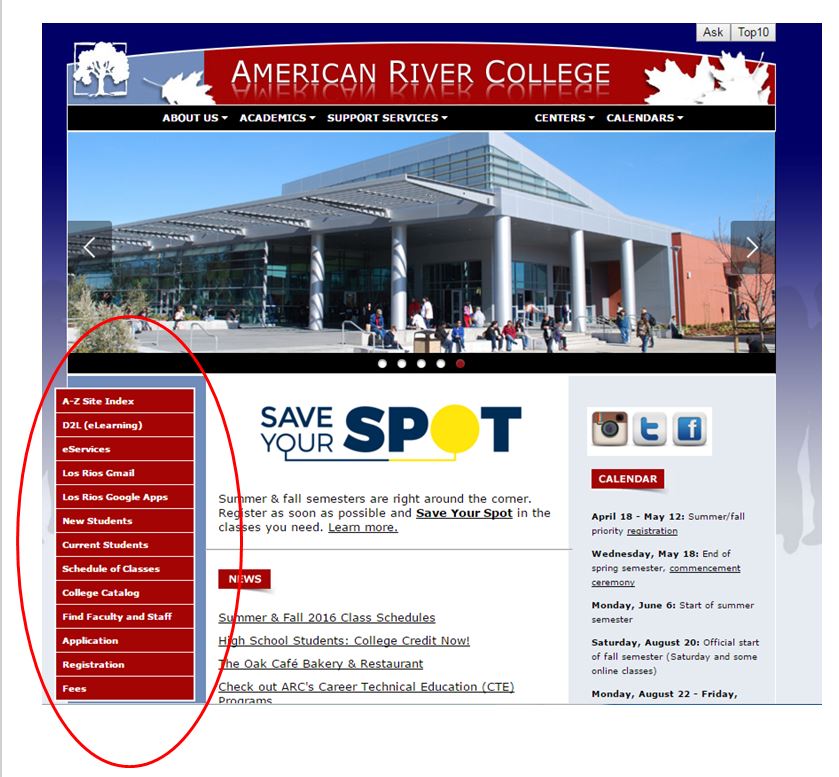 You can scroll or click on any letter to go to the listing beginning with that letter.  For example, if you are looking for an instructor's contact information, click on F and look for Faculty Telephone & Email Numbers.  If you do not find what you are looking for on their website please contact the Community Relations office, arc_pio@arc.losrios.edu or 916-484-8646.