Why can't I log into Los Rios Gmail?
This could be a browser issue.  If you have a personal Gmail account, it uses "Active Cookies" when connected, you will either need to clear your internet cookies and browser cache or use a different browser for Los Rios Gmail.  Note: Your screens could look slightly different depending on your machine and/or browser versions.
CLEARING GOOGLE CHROME
Click on the settings icon and click "Settings".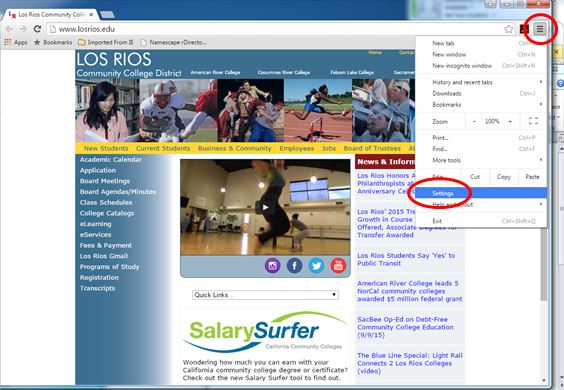 Scroll to the bottom of the page and click "Show advanced settings…"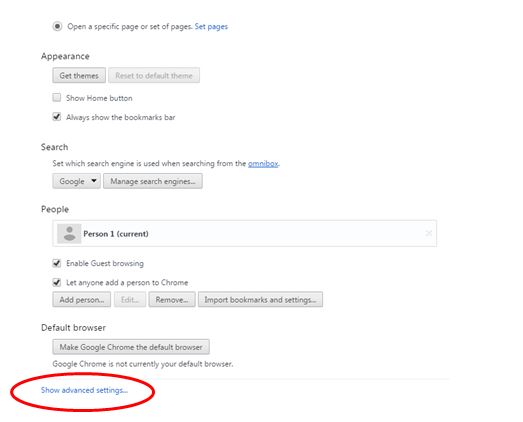 Scroll down and, under Privacy, click "Clear browsing data…"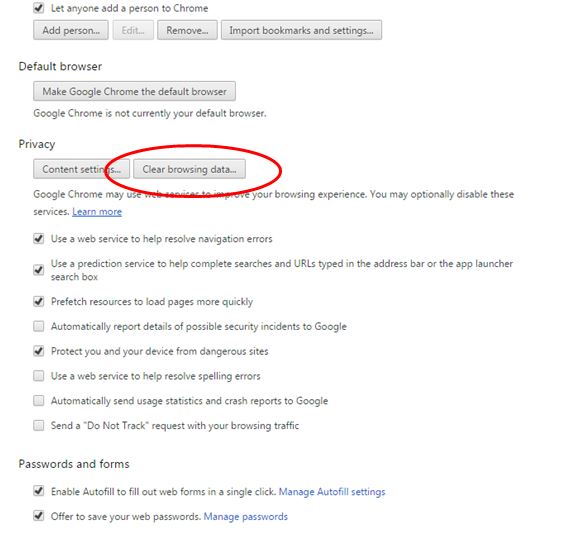 Select "the beginning of time" and click "Clear browsing data".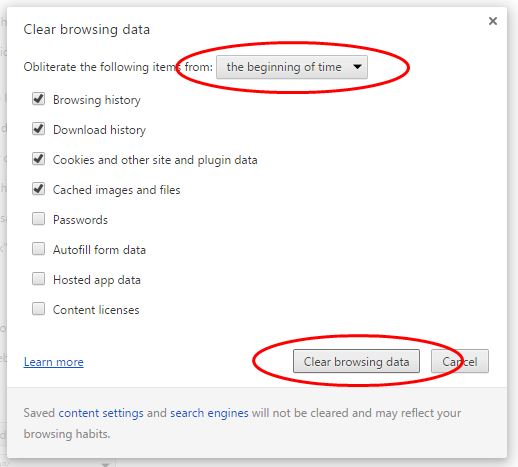 Close browser, open new browser and try again.
CLEARING MOZILLA FIREFOX
Click on the settings icon and then "History" or click "History" and then "Clear Recent History…"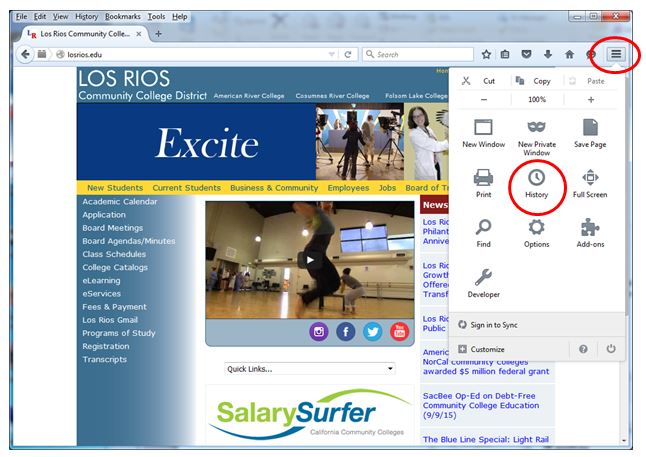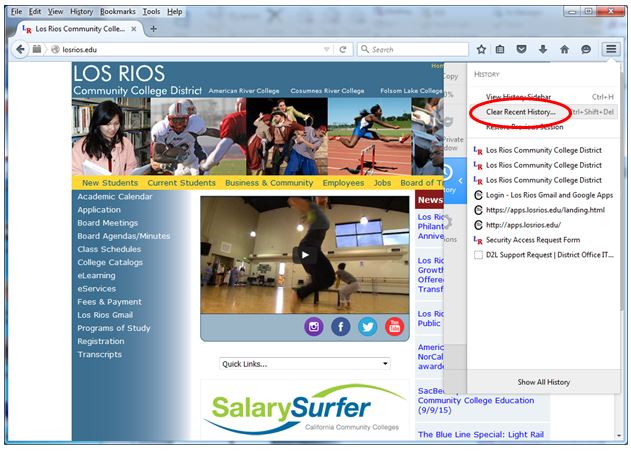 Or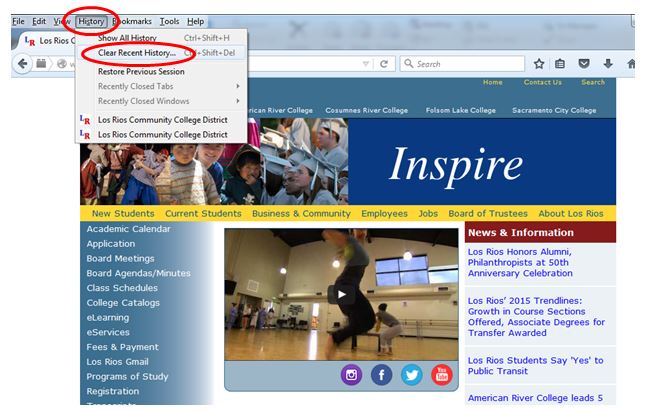 Select "Everything" and click "Clear Now".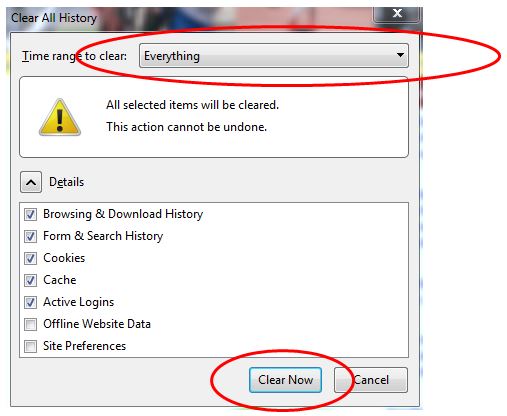 Close browser, open new browser and try again..
CLEARING MICROSOFT INTERNET EXPLORER
Click "Tools" and then click "Delete browsing history…"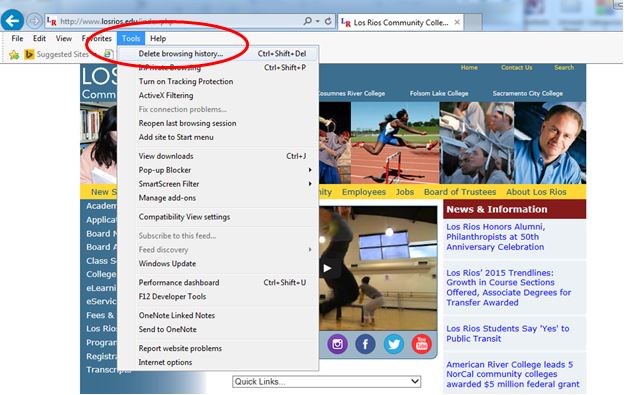 Click "Delete".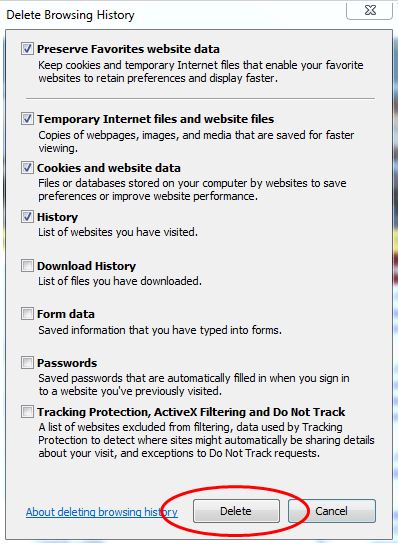 Close browser, open new browser and try again.
OR you can use shortcut keys <Ctrl> <Shift> <Delete> to get to browsing data/history.


CLEARING SAFARI 8.0 – 10.0 (MAC)
Click Safari in the upper left hand side of your screen. In the menu that appears, click Preferences.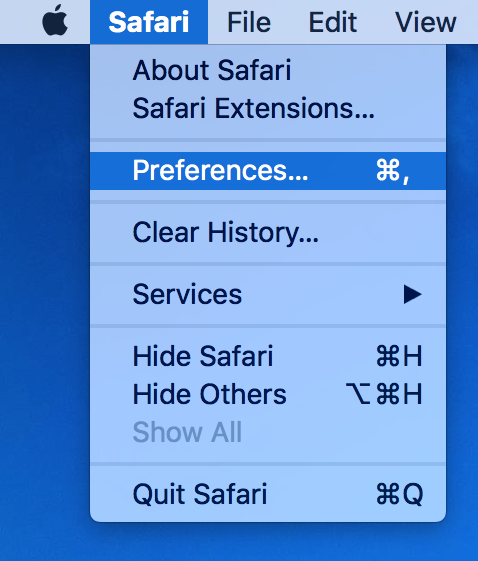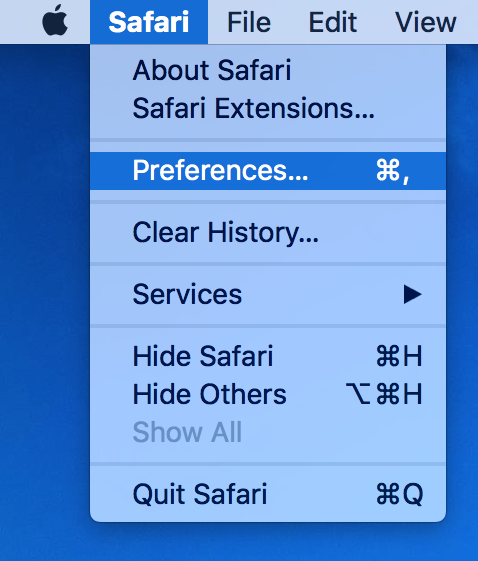 In the window that appears, click the Privacy tab. Click the button Remove All Website Data….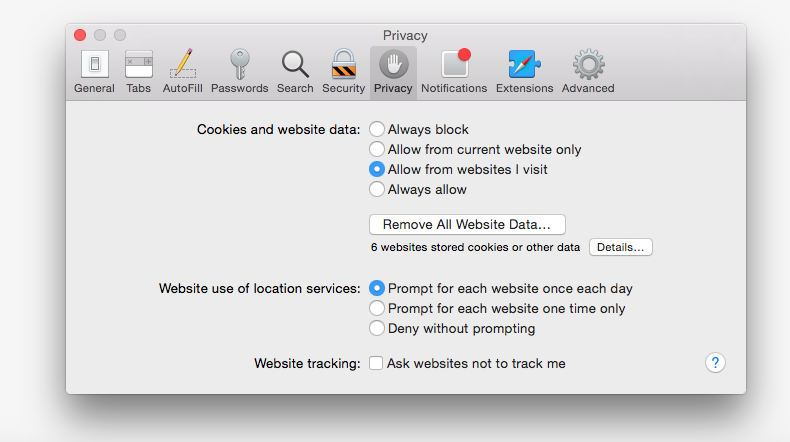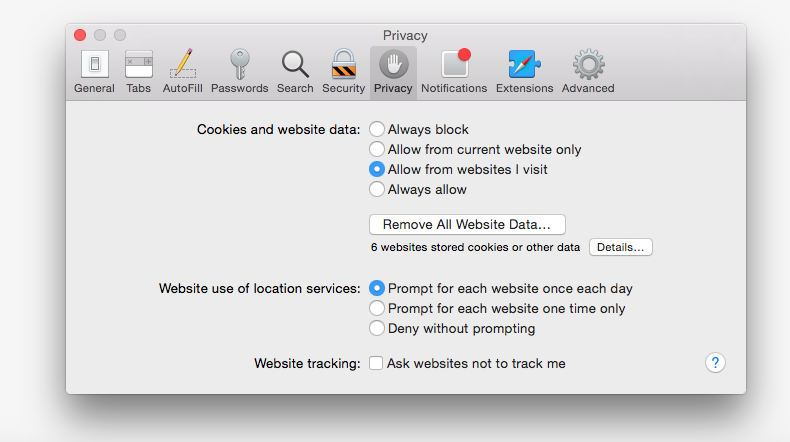 Click Remove Now in the pop up window that appears.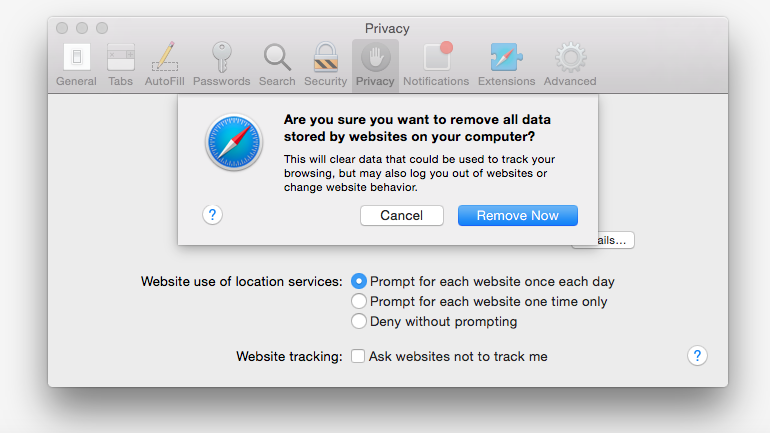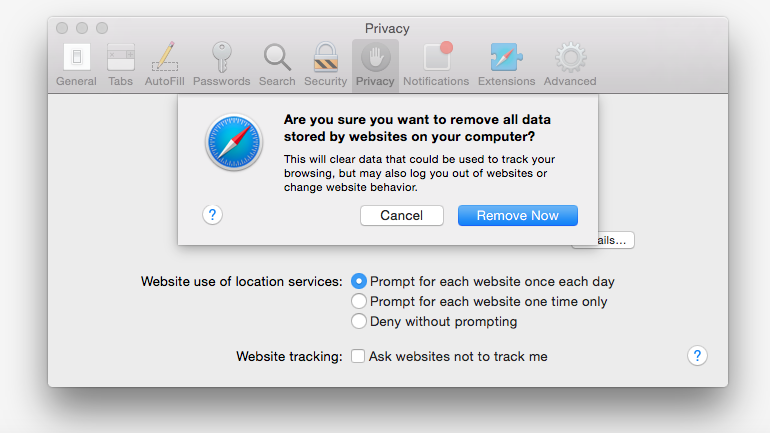 Or, you can use one internet browser for your personal Gmail, and a different one for Los Rios Gmail.
At this time, the help desk suggests using Firefox for all College-related internet activity – and Chrome, Safari, or Internet Explorer for personal internet browsing.
Do you have an alternate browser installed?  If you are using Google Chrome, try using Firefox.
DOWNLOADING AND INSTALLING FIREFOX
Open another browser (i.e. – Internet Explorer, Chrome, Safari) and bring up the website http://www.firefox.com.
From that page, you can click on the button that says "Free Download" and begin to install the browser.
**At the end of the installation – It will ask you if you'd like to Import your settings and favorites from another browser, you must change the option to:  "Don't Import Anything".
Once the installation finishes, restart your computer again.
When your computer is back up and running, open the Firefox browser and try logging in again.  http://apps.losrios.edu
If you need further assistance please submit a Los Rios Gmail Support Request.