How do I use the permission number to enroll in a class, enroll from the Waitlist?
Log into eServices, click Enroll – Add or Drop Classes, select the campus/term and click Continue.  If the class is in your shopping cart click on the trash can icon to delete it.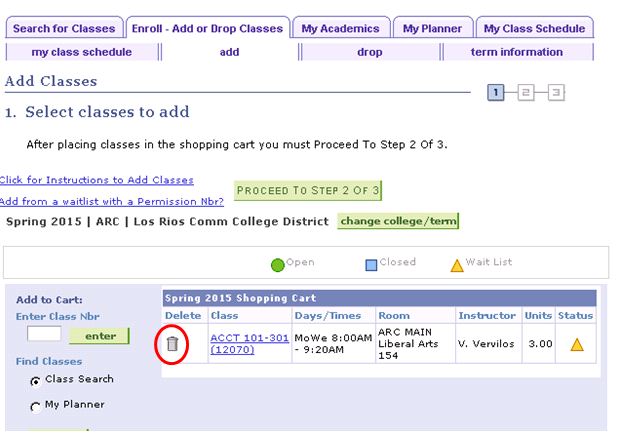 If you are on the wait list for this class you must first drop it from your schedule.  On the Add/Drop screen click on the drop tab towards the top of the page.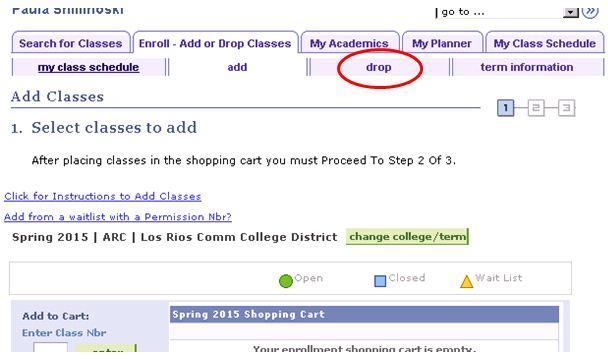 Select the class, click Drop Selected Classes and Finish Dropping.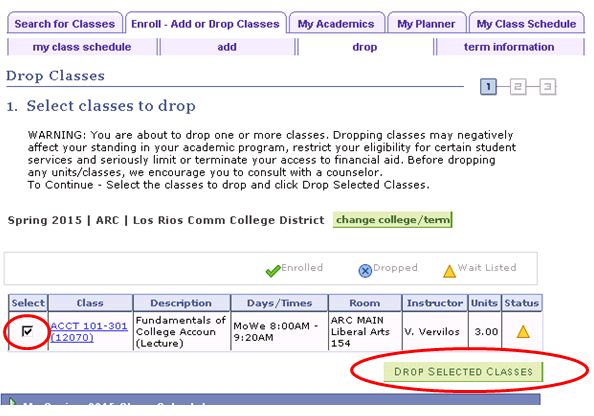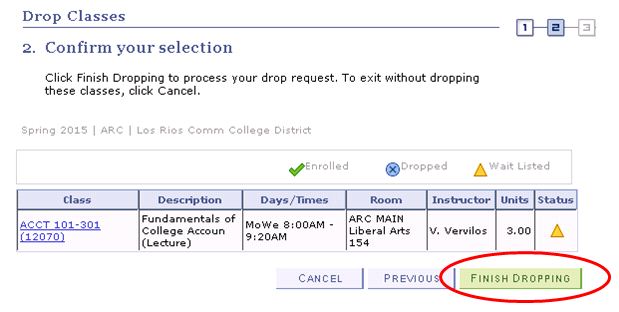 Click on the add tab.

Type in the 5-digit class number and click Enter.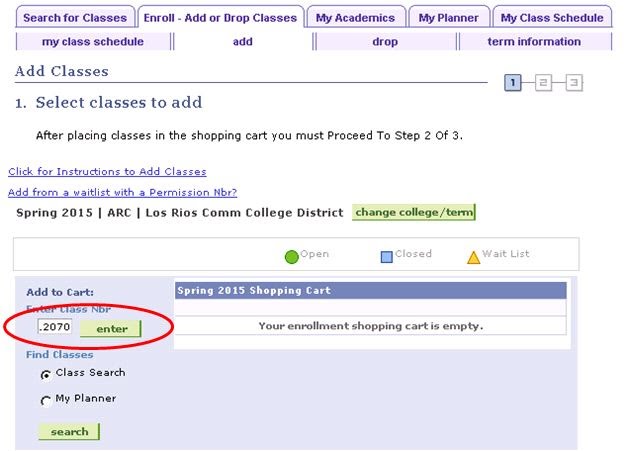 Type in the 6-digit permission number and click Next.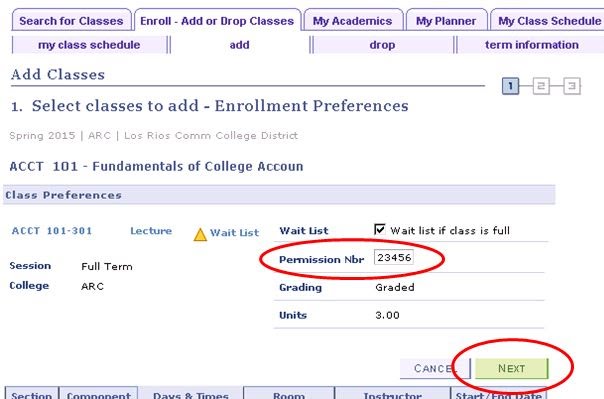 Click Proceed to Step 2 of 3.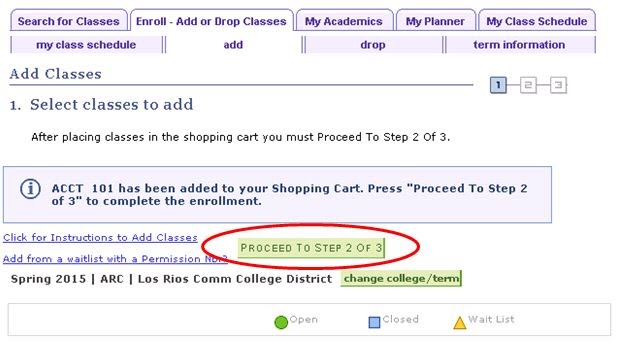 Click Finish Enrolling.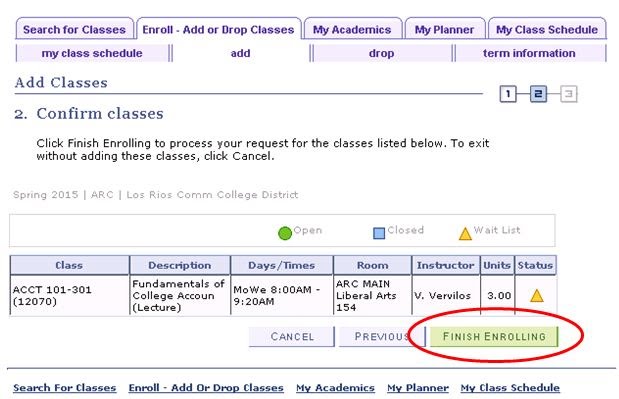 If you are unable to find a resolution to your issue or have further questions please submit an EServices Support Request.