Why can't I print my unofficial transcript?
If you are using Internet Explorer version 11, this could be due to a security patch.  The work around is to click within the transcript, click File, Print Preview and Print.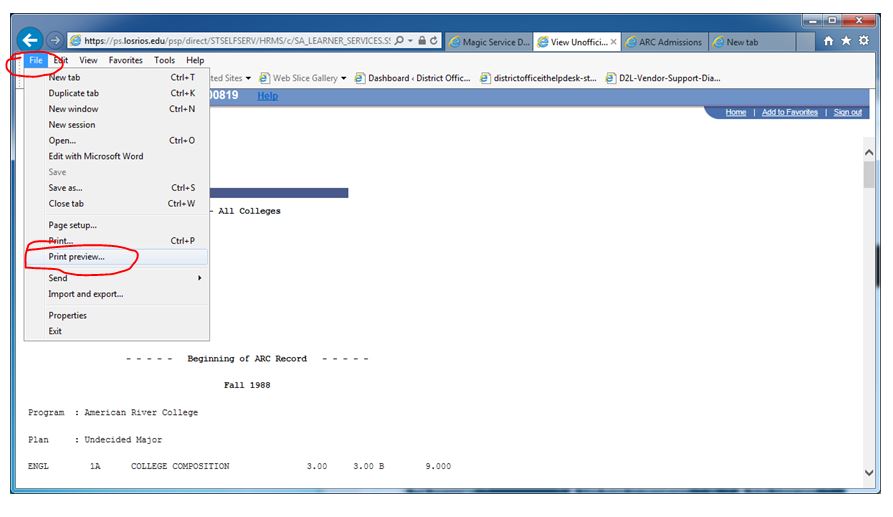 In any browser, it could also be browser settings.  Try using a different browser.
If you tried both of the above, you can always copy and paste the content into a Word document and print from Word.
NOTE:  We hope to have a new unofficial transcript available to you, in the near future.
If you are unable to find a resolution to your issue or have further questions please submit an EServices Support Request.