Where do I get a permission number?
If the class is closed or you are on the wait list for the class you must attend the first class and ask the instructor for a permission number.  If it is an online class you should email the instructor the week before classes begin and ask for a permission number.
ARC Faculty Telephone & E-Mail Numbers
CRC Find People
FLC Faculty Directory
SCC Faculty and Staff Directory
If a class is labeled Open Consent it is part of a specific program.  Check the class notes, on the class schedule, for information about the program it is linked to.  See example below.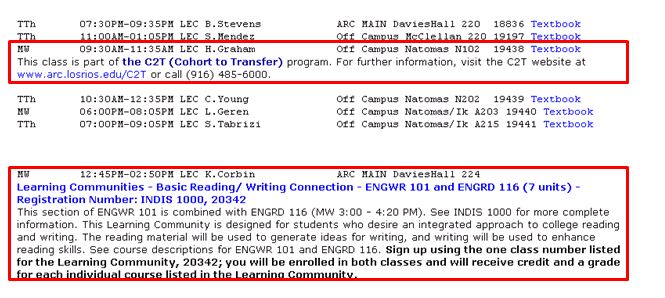 If you are unable to find a resolution to your issue or have further questions please submit an EServices Support Request.