I'm receiving notifications from a class that has ended. How do I make it stop?
Log into D2L and click on Notifications.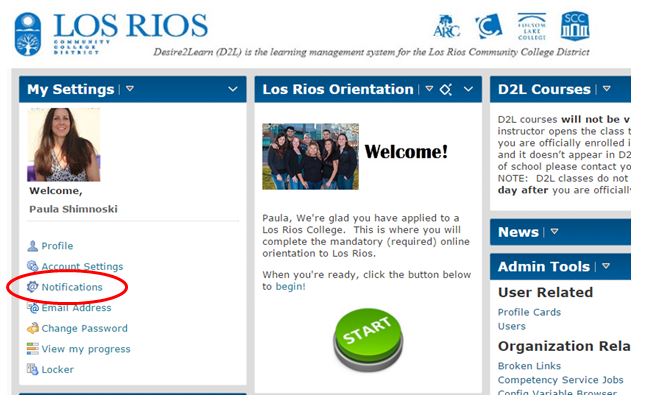 Scroll to the bottom of the page.  Under "Exclude Some Courses", click "Manage my course exclustions".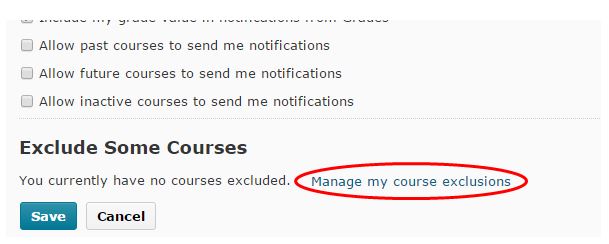 Click the X next to the class you wish to exclude and click Close.
Click Save.

If you need further assistance please submit a D2L Support Request.