My name is incorrectly displayed in Canvas. How do I correct it?
Your "preferred" name is used on the Canvas Classlist.  You must update your "preferred" name in eServices.  It can take up to 4 hours for the name change to be reflected in Canvas.
Log into eServices.  On your main student center page click on Names.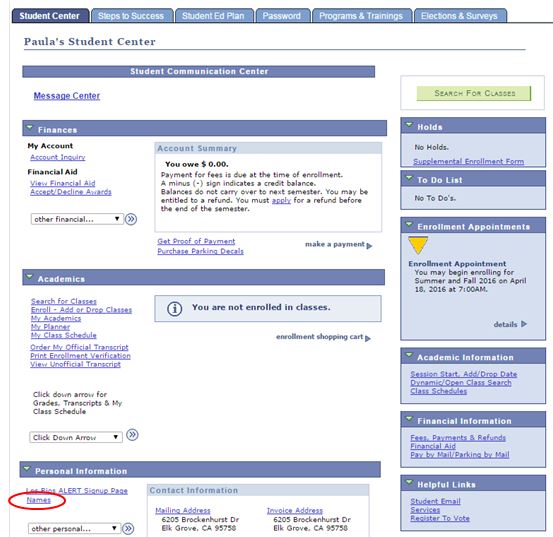 Click Edit.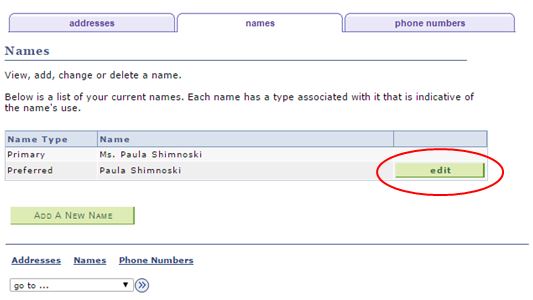 Make changes and click Save and Ok.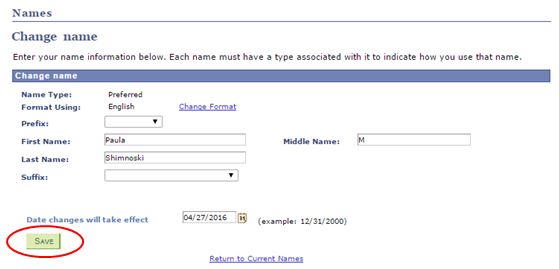 If you are unable to find a resolution to your issue or have further questions please submit an Canvas Support Request.