How do I submit a quiz that is stuck "in progress"?
Go into Quizzes and select Grade Quiz.  Then Restrict to "Users with attempts in progress" and click the search icon.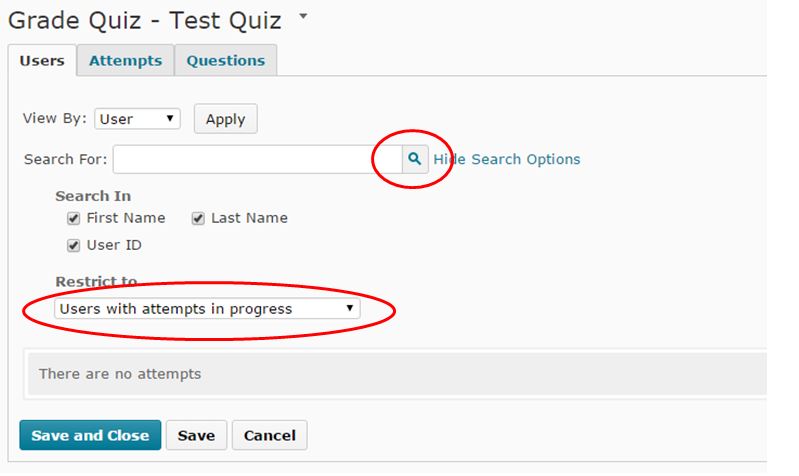 Select the icon to enter the quiz as the user.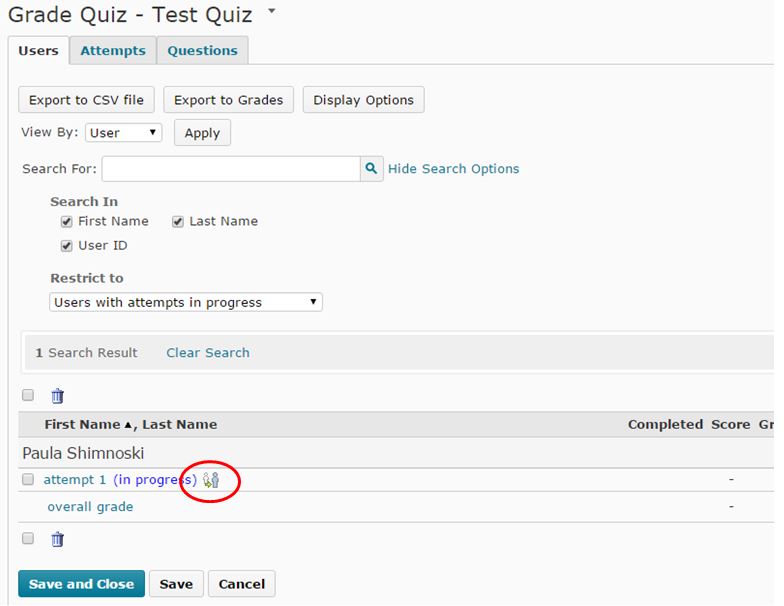 Click Go to Submit Quiz and then Submit.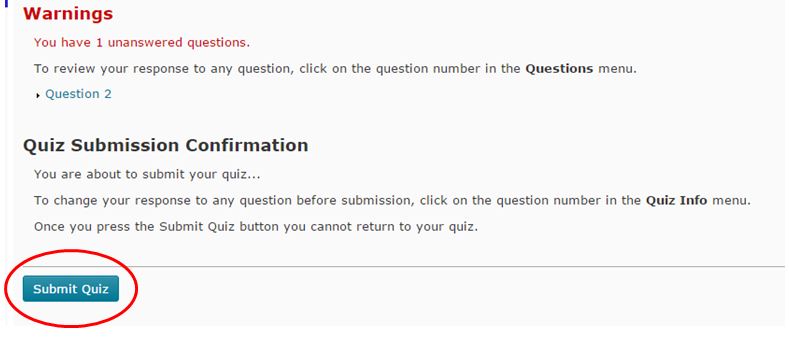 If you are unable to find a resolution to your issue please submit a Faculty D2L Support Request.