Why can't I see my course in D2L? – Course Request
You must request your D2L courses.  First log into Employee Self Service (ESS) and click on D2L Official Course Request.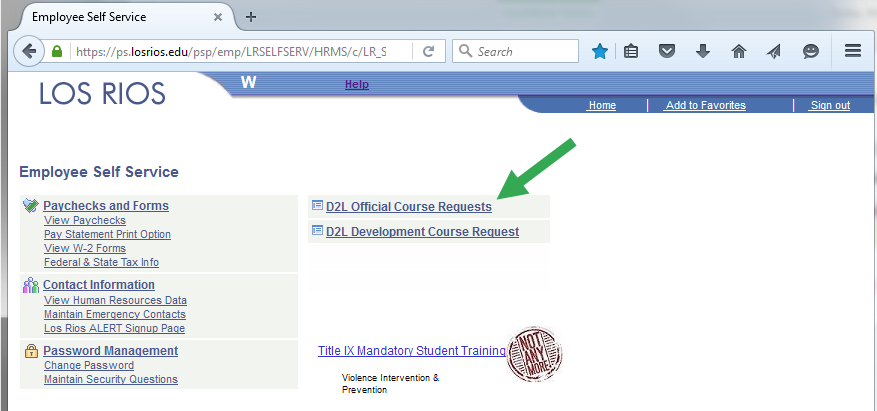 Your emplid will already be populated.  You can leave the term blank or enter in the term and then click Search.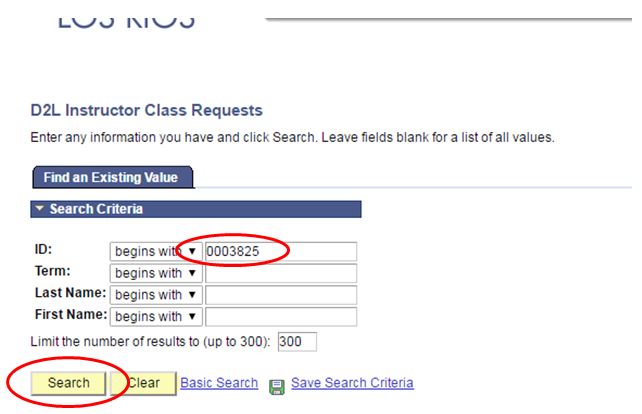 If no term was entered, click on term.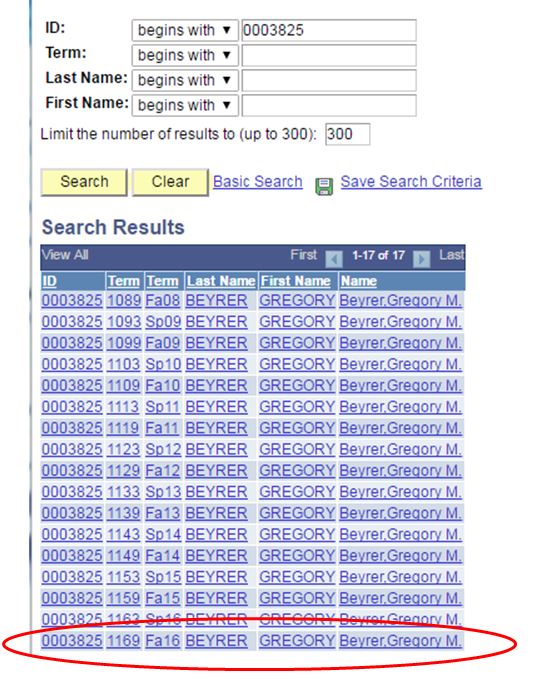 Or enter term and click Search.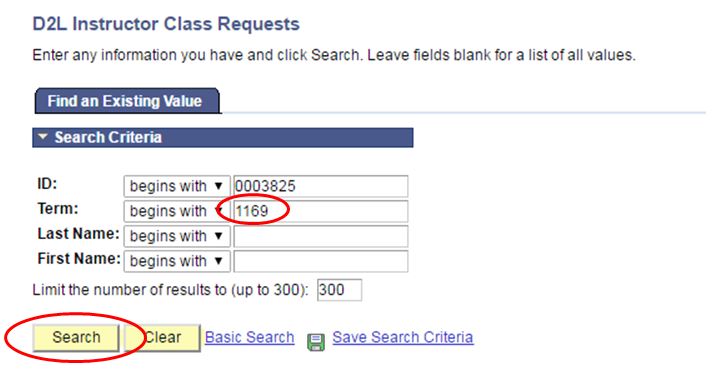 Check "Use D2L" and click Review Request.

Click Submit Request.

Click Ok.
If you need further assistance please submit a Faculty D2L Support Request.