My students can't see my course in D2L. How do I make it active?
You must make your course active.  Click on Edit Course.  NOTE:  Some of you may need to click Faculty Resources and then Edit Course.

Click Course Offering Information.
Check "Course is active" box and click Save.  Your students will have immediate access to your course.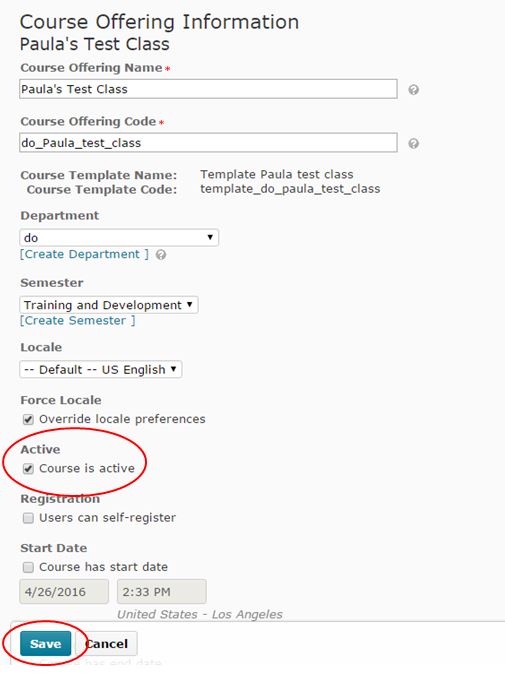 If you are unable to find a resolution to your issue please submit a Faculty D2L Support Request.